News story
42 Commando in the Philippines
It has been a busy week for J Company of 42 Commando Royal Marines who have been part of the disaster relief effort in the Philippines.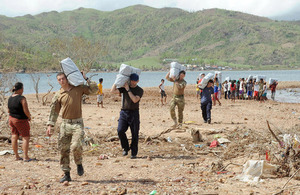 J Company arrived in the Philippines on board the amphibious aircraft carrier HMS Illustrious on 25 November and since then have been delivering aid to where it is needed the most.
The Royal Marines have been a major part of the distribution and reconstruction effort in the country under the direction of the Department for International Development.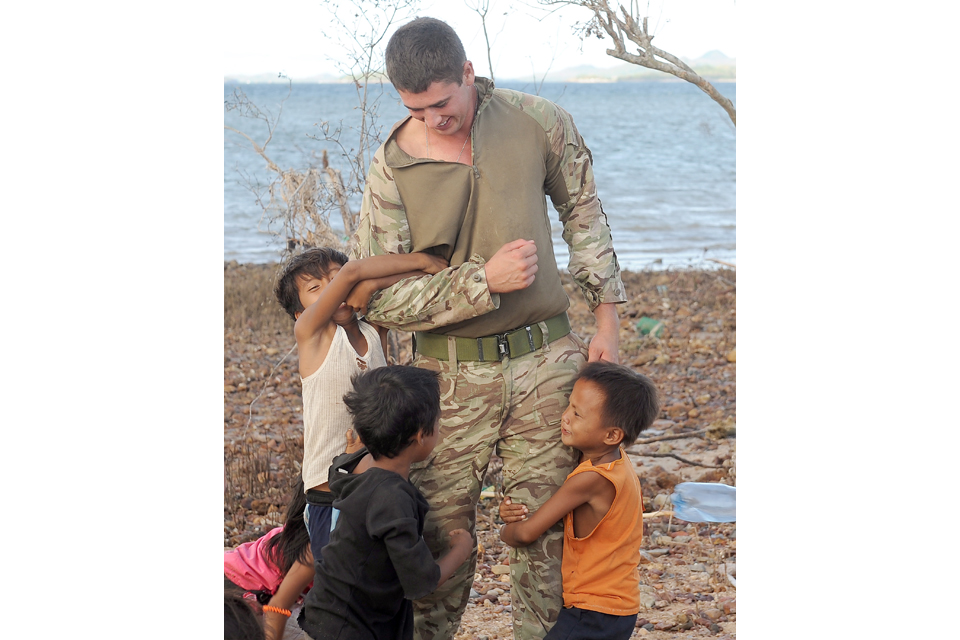 Officer Commanding J Company, Major Andy Dow, said:
J Company is a highly trained team with fit, strong and extremely motivated men at its core. Working side-by-side with our Royal Navy and Army colleagues there is a tremendous amount that we can do to help the communities affected by the typhoon.

The company has deployed to some of the worst hit areas and we have done everything possible to help the people and set them on a path to longer term recovery.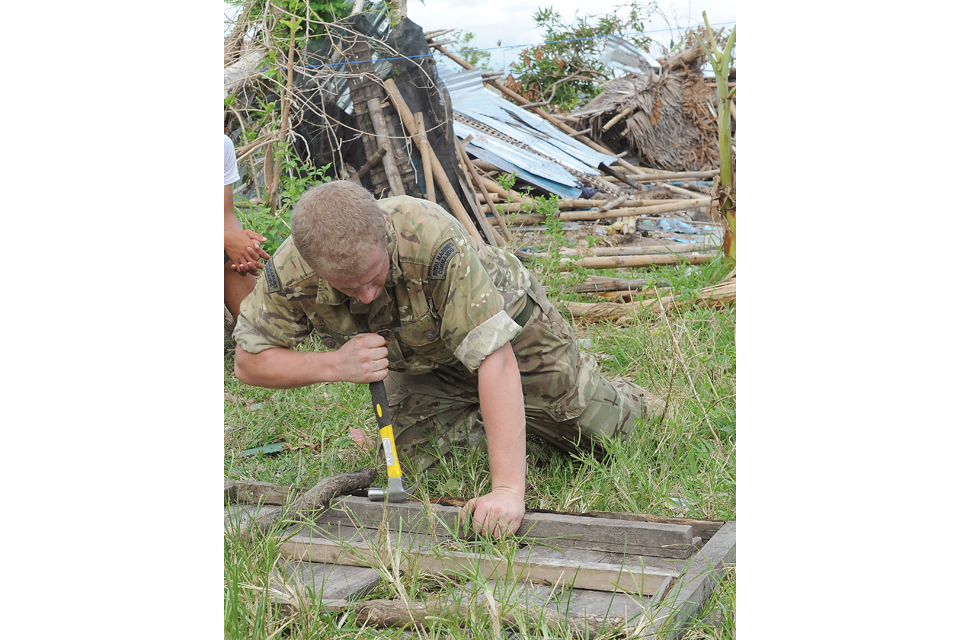 Marine Ivan Oxley went ashore to Calagnaan Island. He said:
Two weeks after the typhoon struck, the scene was still one of absolute devastation. The locals are very tough though and in high spirits.

They have been working hard to try and rebuild their lives, but with little in terms of food and building materials they were limited in what they could do. We have provided them with enough of the essentials to help them start to rebuild their communities.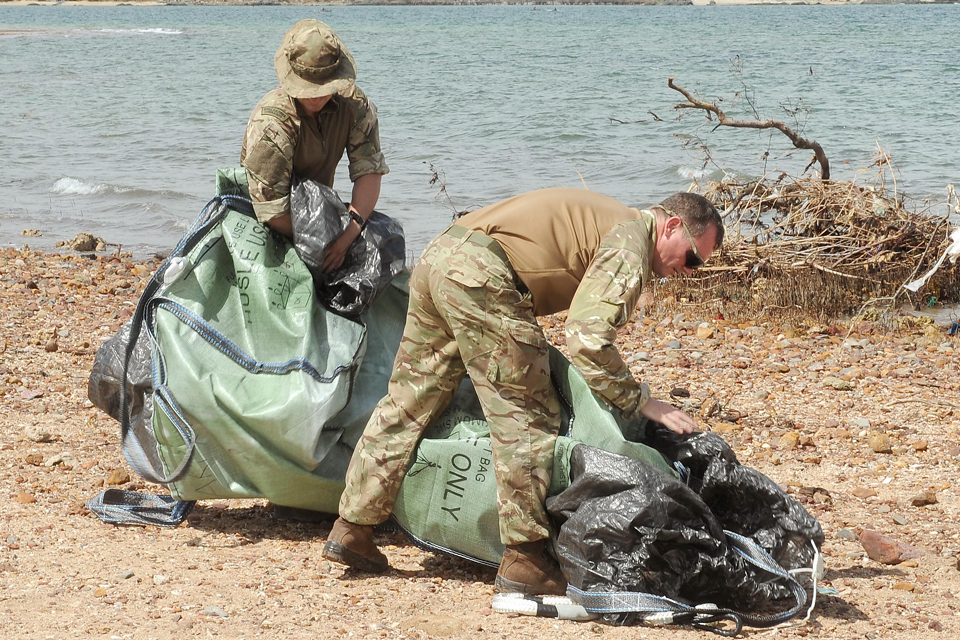 The marines distributed food and clean water on the island, helped the locals by clearing out destroyed buildings and dismantled unstable roofs and helped rebuild them:
I think the thing that I will remember most is the attitude of the people and how they remain so positive during such a difficult time," said Marine Oxley.

They have not given up. They just needed a little help along the way. I have never met people that were so welcoming and gracious.
42 Commando continue to be held at high readiness to deploy anywhere in the world at short notice to conduct the full spectrum of operations.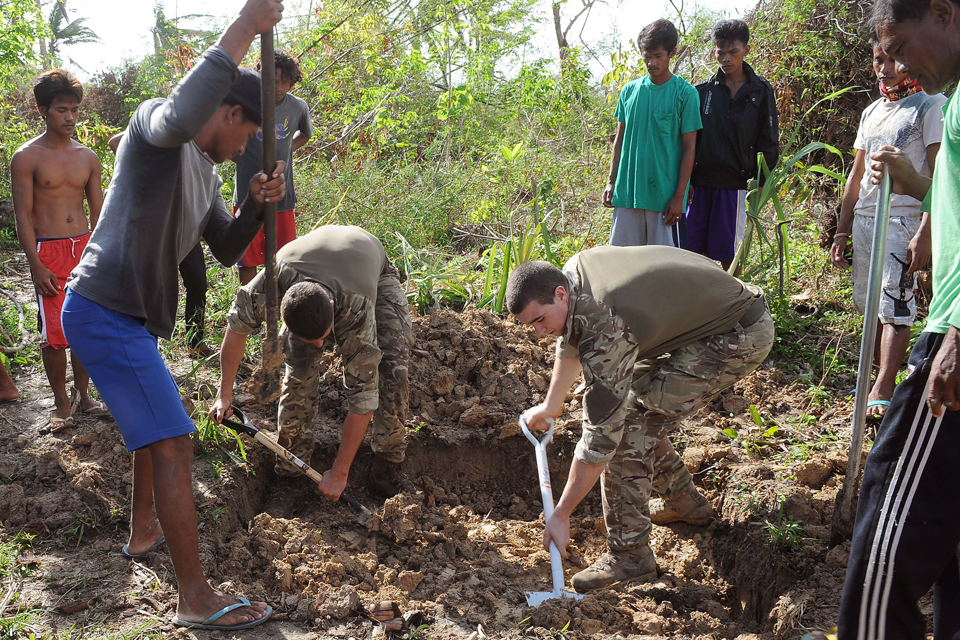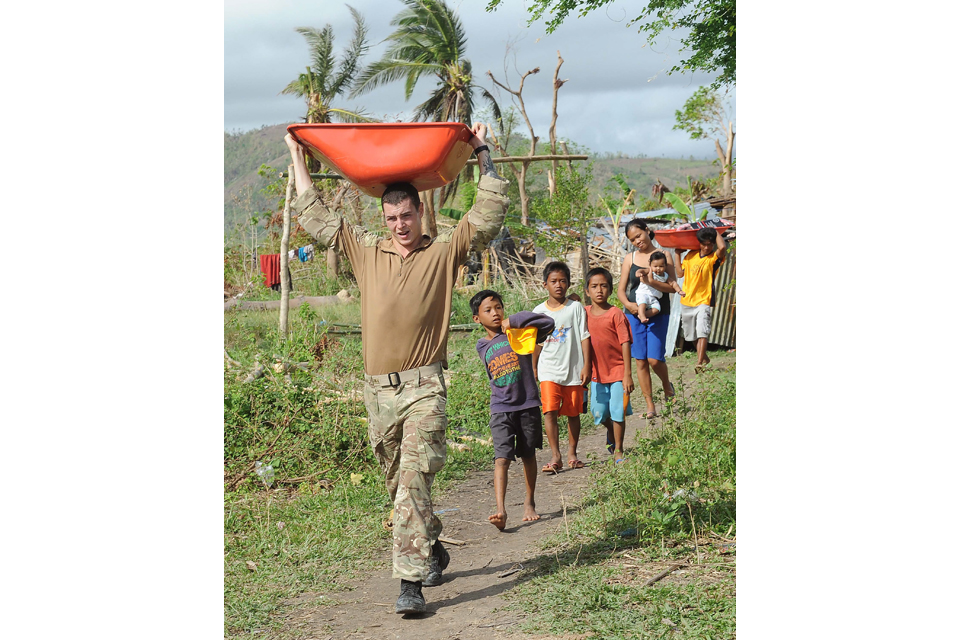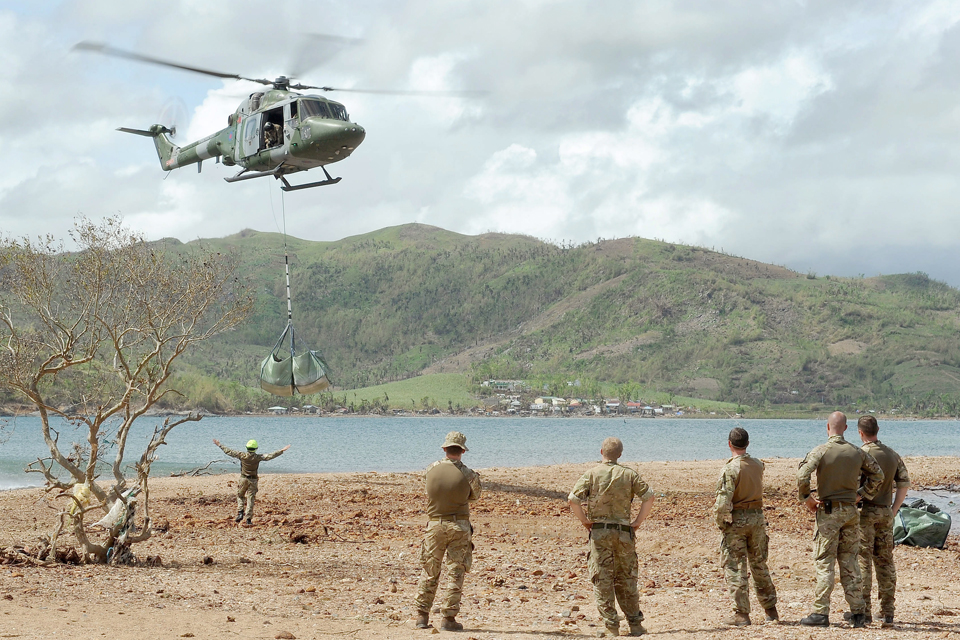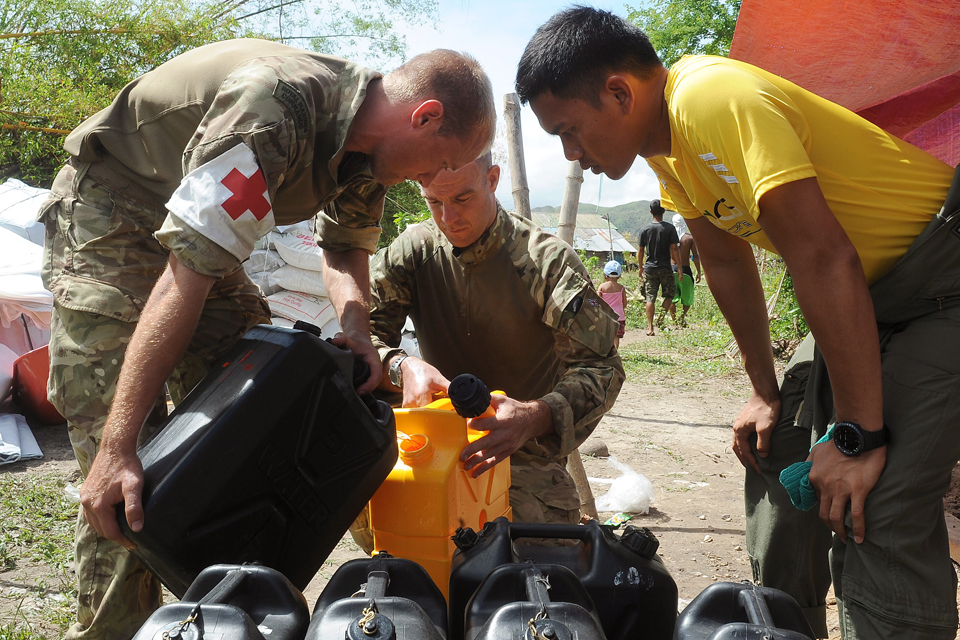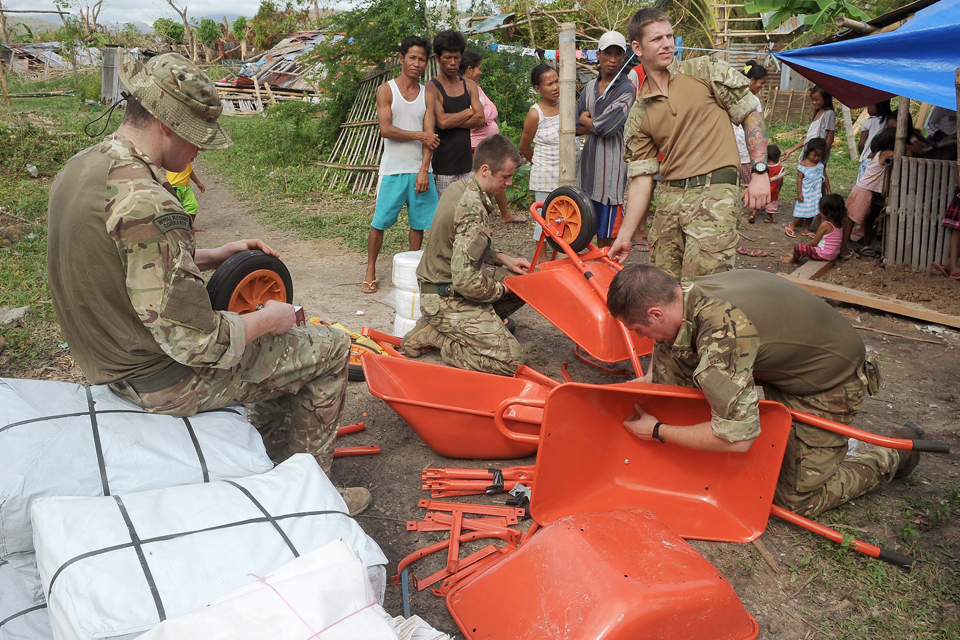 Published 4 December 2013