£400m equipment package for troops in Afghanistan announced
A £400m package of protected vehicles and Counter-Improvised Explosive Device (C-IED) technology to further improve the protection of British Forces in Afghanistan has been announced by Defence Secretary Philp Hammond today.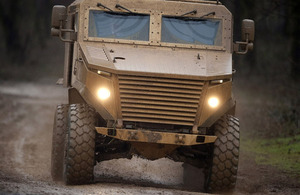 IEDs are the single greatest threat to our forces in Afghanistan. Improving the protection of our troops on the front line is the military's number one priority, and these investments mark another major step forward in the battle against the Taliban.
The package includes around 100 additional Foxhound protected patrol vehicles. Foxhound is at the cutting edge of protected patrol vehicle technology and will provide unprecedented levels of blast protection for its size and weight.
Today's announcement will take the total number of Foxhound vehicles available to our Armed Forces to around 300.
The first of the 200 Foxhounds already ordered by the MOD are due to be delivered for military training over the next month, and will be available for deployment to Afghanistan during 2012.
This announcement also includes over £200m of advanced C-IED technology, giving British Forces a major boost in the battle against the insurgency.
Defence Secretary Philip Hammond said:
Success in Afghanistan is our number one priority and protecting our forces from IEDs is our most urgent challenge.
Foxhound is designed, developed and built in the UK and this announcement demonstrates the Government's commitment to providing our troops with world-class protective equipment.
The vehicle will provide our Armed Forces with a highly protected and agile vehicle, and its manufacture in this country will create and sustain jobs across the UK.
The C-IED package is another major step forward in the battle against the bombers, using cutting edge technology to defeat their evil campaign and protect our troops.
The original £180 million contract to build 200 of the new Foxhound vehicles was signed with FPE in November last year. The second tranche, announced today, is subject to final contractual negotiation.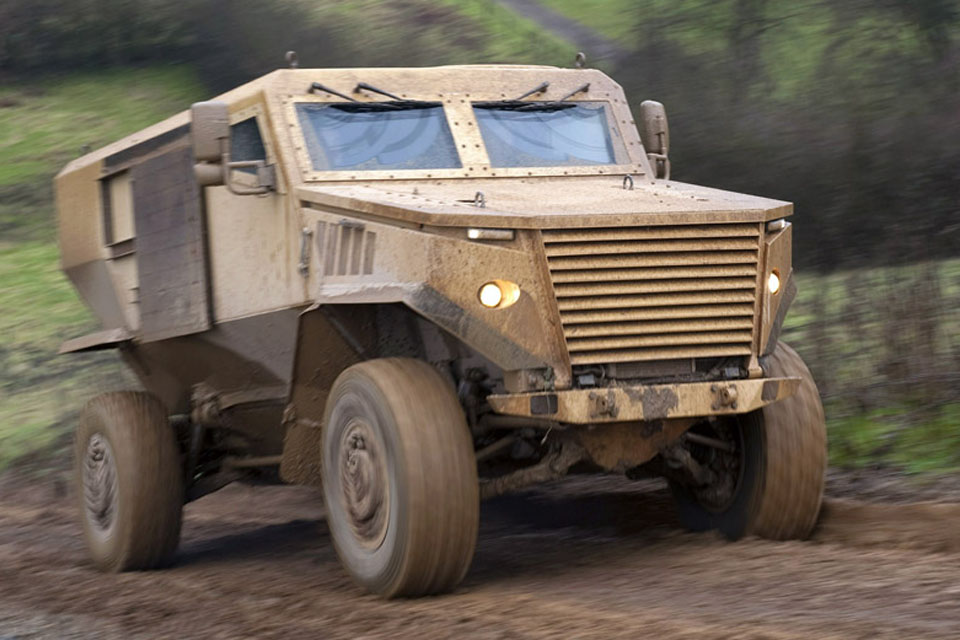 Originally procured as an Urgent Operational Requirement, Foxhound was designed specifically to protect against the threats faced by troops in Afghanistan - for example, its V-shaped hull helps it withstand explosions caused by an improvised explosive device.
Its size and agility allows troops to carry out a wide range of tasks in environments that may restrict larger, heavier vehicles. Foxhound is ideal for the Partnering and Mentoring role required for Transition, being able to access urban areas with increased protection.
The vehicle incorporates state of the art technology from a range of areas, including from non-traditional defence sources such as the UK's world-leading motorsport industry, drawing a significant number of SMEs from across the country into the supply chain.
Its engine can be removed and replaced in just 30 minutes and it can drive away on only three wheels.
The vehicle was designed, developed, and built in the UK by FPE and Ricardo plc, together with Team Ocelot partners Thales, QinetiQ, Formaplex, DSG and Sula. Construction of the vehicles will take place throughout the UK.
Since May 2010 more than £500m has been approved for the purchase of protected vehicles in Afghanistan, including the new Foxhound patrol vehicle.
Owing to the nature of the C-IED procurement, there are no other details that are releasable on this procurement that would not be in breach of its security classification.
Published 22 December 2011