£30 million lifeline for families trapped in abandoned streets
Housing Minister Grant Shapps today announced a £30 million lifeline to families trapped in abandoned streets due to stalled large scale housing…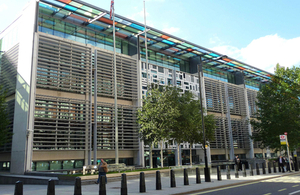 Housing Minister Grant Shapps today announced a £30 million lifeline to families trapped in abandoned streets due to stalled large scale housing demolition schemes.
The Housing Market Renewal programme, launched in 2002, created large scale targets for demolition clearance and new build homes. Over time many of these schemes did not secure the public or private investment necessary, which Ministers argue resulted in blighted areas where large scale demolition and clearance projects were stopped in their tracks, often leaving isolated residents living in just a few homes in otherwise derelict areas.
The Coalition Government is committed to helping the most vulnerable communities which is why Mr Shapps has announced a £30 million contribution towards locally-led schemes that will deliver long term financially sound solutions to these outstanding regeneration hotspots and at the same time help people trapped in the worst of these abandoned streets.
Ministers believe the most acute problems are in five Housing Market Renewal areas - Merseyside, East Lancashire, North Staffordshire, Hull and Teesside. There are areas where the lowest quartile house prices in the renewal areas have remained well below the regional average and where surrounding housing markets are weak.
Local authorities in these areas are being asked to develop proposals that will help abandoned families and allow the local leaders to get regeneration back on track. £30 million Government funding will be available to support initiatives but local authorities will also be expected to match fund projects by harnessing their own resources such as the New Homes Bonus. Bidding guidance will be issued to local authorities in due course and proposals will then be assessed to ensure they deliver value for money for the taxpayer before Ministers approve final payments.
While on a visit to the Liverpool Housing Market Renewal programme Grant Shapps said:
Despite the best efforts of local communities, the previous centrally controlled programme of large scale housing demolition hasn't worked. It pitched neighbour against neighbour and in some cases trapped families in abandoned streets.

This Coalition Government is committed to helping vulnerable people and will not stand by when residents are stranded in derelict neighbourhoods through no fault of their own. That is why today I am announcing a £30 million lifeline for these isolated families whose lives have been blighted by failed schemes.

Regeneration only works when it has the support of local communities. So I look forward to receiving innovative and financially sound proposals, backed by local people, that will finally transform the lives of people in these communities.
Notes to editors
The Government is allocating up to £30 million to develop a transition scheme intended to help people trapped in the worst conditions where Housing Market Renewal schemes have been stalled, for example where only a few homes remain occupied in a derelict street. This is part of the Coalition Government's aim to help the most vulnerable communities.

This will be a match funding scheme generating around £60 million in total to resolve the worst problems across the five most challenged Housing Market Renewal areas - Merseyside, East Lancashire, North Staffordshire, Hull and Teesside.

DCLG and the Homes and Communities Agency will shortly be publishing bidding guidance which will invite local authorities in the five most challenged Housing Market Renewal areas to develop proposals. Local authorities will need to harness their own resources such as New Homes Bonus. On the basis of 50 per cent match funding from these other sources this would allow a £60 million fund which will tackle the worst of the problems in these five areas.

The scheme will be run by the Homes and Communities Agency and work through local authorities. It will be a clean break with the previous Government's Housing Market Renewal programme and will not fund completion of old schemes or the buying out of old contracts.

Funding for this scheme is a maximum. Future regeneration projects in these areas will need to look to other sources.
Twitter
Keep up to date with the Department by following us on Twitter (external link).
Media enquiries
Visit our newsroom contacts page for media enquiry contact details.
Published 9 May 2011