£30 million fund for charity support services opens
A £30 million Big Society fund has opened - it helps organisations that support charities, voluntary groups and social enterprises.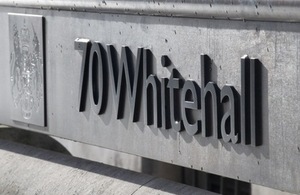 A new £30 million Big Society fund to help modernise organisations that supply critical support to front-line charities, voluntary groups and social enterprises has opened for applications today.
The Transforming Local Infrastructure Programme is managed by Big Fund, the non-lottery arm of the Big Lottery Fund, which has pledged a further £20million for infrastructure development in the future.
There are over 2,000 infrastructure organisations which provide services from advice to volunteer recruitment to charities in England. This support is critical particularly for small local charities and voluntary groups. The funding will help them join up services to avoid duplication and develop more effective online resources.  
Nick Hurd, Minister for Civil Society, said:
We want to see a bigger, stronger society where people feel more responsibility and power to get involved and make a difference. This isn't new - there are already loads of people right across Britain helping to make our communities better places to live. What is new is the government's commitment to transfer new powers to communities and make it easier for people to create the change they want to see.

The £30 million Transforming Local Infrastructure Programme will help improve access to high quality advice and support for people who run community groups, charities and social enterprises. Infrastructure organisations play a hugely important role behind the scenes. BIG's commitment to invest a further £20 million in local infrastructure is a welcome boost.
Dharmendra Kanani, England Director, Big Lottery Fund said:
Both BIG and government have a significant track record in national investment that supports frontline voluntary organisations. In the past, this has not been joined up, or coordinated, often confusing those accessing support services and creating differing expectations and approaches without great impact.

Learning from this experience, we are actively collaborating with government, signalling a break from the past, to develop a more intelligent offer based on a commitment to maximise scarce resources available in an environment of dynamic change. The BIG Fund administering the Transforming Local Infrastructure Fund on behalf of the Office for Civil Society builds on this commitment.   Aligned to this BIG wants to invest in an infrastructure to help organisations to learn from each other; to develop a better and shared approach to measuring impact that is credible and relevant to communities and organisations; to improve the connection, skills transfer and value between the private and the voluntary sector; to de-clutter and reduce the duplication of on-line support.

We are investing £20million to personalise the access to support services. Our aim is to develop greater choice and control of frontline organisations to decide how and when their needs are best met and supported. We see this as an essential route to building strength in communities most in need at a time of uncertainty.

BIG sees a huge potential in the ability for a rationalised on-line service to better connect organisations together, alongside the support of others. A platform that captures and builds core knowledge, but also helps create and manage real local networks for sharing learning, experience and mutual support will be an invaluable resource for communities.
Notes to editors
Grants will be made to applicants who provide support services across one or more upper tier local authority area. In order to support the aims of rationalising and transforming services we are only going to accept one bid per upper tier local authority area. Grants will be between £250,000 and £400,000 per upper tier local authority area or up to £600,000 for local authority areas that have a population of over one million people. Interested organisations should register online by 5 August. Further information is available on the Big Lottery Fund website
The Improving Local Infrastructure Programme was announced in the Giving White Paper published in May.
The Transforming Local Infrastructure Fund will be managed by Big Fund, the non-lottery funding operation of the Big Lottery Fund. For further details see the Big Fund website.
The Big Lottery Fund will announce further details of its £20 million commitment later in the year.
Published 15 July 2011