News story
27,000 mentors to support small businesses
Business mentoring and support can help grow and strengthen the business in you.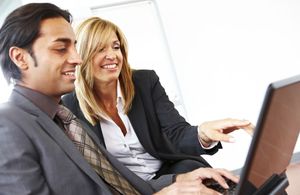 Mentoring is a vital part of the business support landscape. It is often the first step small business owners take towards making use of external advice to help grow their business.
Businesses across the UK can now access one-to-one support through a national network of 27,000 mentors. This includes 15,000 volunteer mentors who have joined the 12,000 mentors already available through 115 mentoring organisations on mentorsme.co.uk .
For example, if your business is experiencing a period of rapid growth or has been declined finance, a mentor can support you through that stage and on to the next level of development.
Entrepreneur Penny Power, along with some of her mentees, talks about the real benefits of mentoring:
The Benefits of Peer to Peer Mentoring
The volunteer mentors were recruited and trained through Get Mentoring, a project funded by the UK government throughout 2012. The volunteers have pledged to offer the equivalent of an hour a month of mentoring for two years.
Meet a mentor
If you are a new or growing business you have the opportunity in the next three months to 'Meet a Mentor'. There are a number of free events across the country where you can meet volunteer business mentors face-to-face.
The first event takes place at the Department for Business, Innovation and Skills on 15 February and will involve over 100 small businesses and entrepreneurs.
Further information
Published 30 January 2013