News story
24th British-Irish Council concludes in Dublin
Foreign Secretary Philip Hammond led the UK government delegation at the 24th British-Irish Council summit hosted by the Irish government.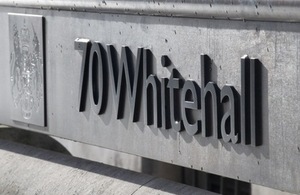 The Irish government hosted the 24th British-Irish Council summit at Dublin Castle today (19 June), led by An Taoiseach Enda Kenny TD. The Foreign Secretary, the Rt Hon Philip Hammond MP, led the UK government delegation.
The Council discussed the improving economic situation in member administrations, recognising the continued interdependence and links between their economies. They also agreed continuing action across member administrations to protect the health and well-being of the wider public, especially children, from alcohol misuse.
The government also endorsed a joint review of the work sectors of the British-Irish Council, reporting at the next summit in London in November. The review will be a useful opportunity to agree joint recommendations for how the Council member administrations can work together even more effectively on areas of mutual interest.
The government looks forward to welcoming all 7 administrations to the November summit, with the opportunity to build on the positive work agreed in Dublin.
Foreign Secretary Philip Hammond said:
The British Irish Council plays an important role in helping Britain and Ireland work together on shared priorities for the benefit of citizens of all our islands. We held constructive discussions about the improving economic outlook and the welcome increase in trade since the last summit. And by turning the British economy around, the government has created room for more growth in trade between all parts of Britain and Ireland.
Published 19 June 2015