News story
20th Police Review Gala Awards Winners announced
Home Secretary Theresa May paid tribute to the "ordinary police officers and staff who do such great work in our villages, our towns and our cities all across the UK" during her keynote speech at the 20th Jane's Police Review awards held in at the London Hilton, Park Lane this week.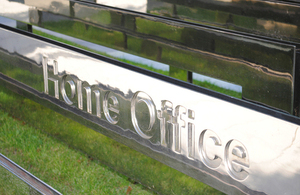 The Home Secretary described the awards as "one of the most important dates in the policing calendar".
Police Review editor Chris Herbert said: "the awards highlight the work of the bobbies on the beat who are not attached to high-profile units or squads and who rarely make the headlines . . . yet who deserve to."
Winners included officers from the Lothian and Borders Police, Derbyshire Constabulary, Greater Manchester Police, Cumbria Constabulary, Thames Valley Police and Northern Ireland Police.  
Diversity Award
The Home Secretary said; "As Home Secretary and Minister for Women and Equalities, I'm also particularly pleased to see a "Diversity in Action" award. We all know that the police must properly represent the communities they serve if they are to maintain public confidence. So diversity can't be an after-thought for the police - it's vital to maintaining the great British policing principle of policing by consent."
Exceptional Policing
The Home Secretary concluded: "It is a privilege to celebrate exceptional policing from forces across England and Wales, Scotland and Northern Ireland at the awards. Every day countless police officers put their lives on the line to protect the public and drive down crime. We have the best police officers in the world and it is right that they are recognised for going above and beyond in the line of duty."
Published 4 November 2011