News story
2016 Queen's Birthday Honours
Individuals recognised in the Queen's Birthday Honours List for achievements supporting equality for women and LGB&T people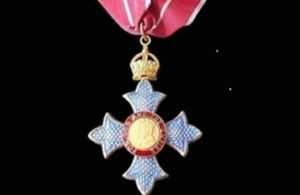 The 2016 Queen's Birthday Honours list, published on Saturday 11 June 2016, recognises a range of people for their service to women's and LGB&T equality.
These individuals have made amazing contributions over the past year, working to improve equality for women and LGB&T communities.
Helene Reardon-Bond OBE, Government Equalities Office Acting Director, said:
I am pleased to congratulate everyone who has been recognised in the Queen's Birthday Honours List. The Government Equalities Office is truly grateful for their efforts and dedication to promote and support key issues for women and LGB&T people. They have surpassed expectations in helping to fulfil our goal of extending opportunity to all.
The awards are as follows:-
Officer of the Order of the British Empire (OBE)
Shaista Gohir, Trustee and Chair of Muslim Women's Network UK, for services to gender equality and Muslim women's rights
Members of the Order of the British Empire (MBE)
Elly Barnes, Founder and CEO of Educate and celebrate, for services to equality and diversity in education
Matthew Toresen, Community Development Officer of Voluntary Impact in Northampton, for services to LGB&T Equality
Jen Yockney, for services to the bisexual community
Read the full 2016 Queen's Birthday Honours list
If you know someone working to support equality for women and LGB&T people who deserves an honour please contact: mark.reed@geo.gov.uk
Published 13 June 2016