2008 Treasure Report reveals glittering finds
16th Century toy coach, Bronze Age gold bracelet and hoard of 50,000 Roman coins are some finds detailed in the report published this week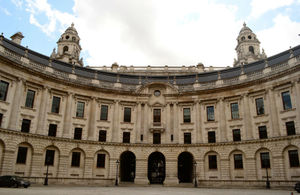 The report catalogues 806 Treasure cases, representing a healthy increase on 2007's figure of 747 cases. 
Buried treasure
Metal detecting enthusiast Dave Crisp came across an extraordinary hoard of 52,503 Roman coins in a field in Frome in April 2010. Instead of disturbing the site, he reported the find to his local Finds Liaison Officer, who arranged for the site to be excavated archeologically. The hoard contains a significant number of coins from the reign of Emperor Carausius - Britain's 'lost emperor'. Somerset County Museums Service hopes to acquire the find.
A lead-alloy toy coach was discovered on the Thames foreshore in March 2009 by Andy Johanessen. Dating from 1575-1600, this fragile object was found completely flattened: Andy carefully straightened the toy, returning it to its original shape. Given the delicacy of the object, this is a rare survival.
Transferred responsibilities
At the report's launch, Culture Minister Ed Vaizey confirmed that administration of both the Treasure Act and the Portable Antiquities Scheme (the PAS, which covers non-Treasure finds) will rest entirely with the British Museum from April 2011. Mr Vaizey explained that "under the stewardship of the British Museum, the PAS will remain a central and successful part of British archaeology".
Director of the British Museum, Neil MacGregor, explained that the plans would "ensure an effective and efficient mechanism for dealing with archaeological finds made by the public".
Further information
Published 3 December 2010