Press release
£20 million Social Action Fund opens
A Social Action Fund will offer grants to projects across England that promote volunteering.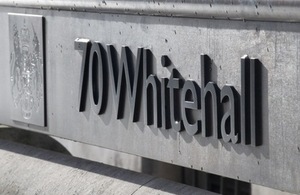 The Social Action Fund which is designed to support the creation of new social action opportunities opened for applications today.
Worth over £20 million, the fund will offer grants of £100,000 and more to projects across England that will expand volunteering and giving of time, money, knowledge and assets.
The Fund is open to proposals relevant to its 3 main themes:
social action in the community - projects that will encourage people to come together in their neighborhoods to support each other and improve their communities.
social action inspired by the Olympics and Paralympics legacy - projects that build on the momentum and enthusiasm generated by the London 2012 Olympic and Paralympics Games, creating a legacy of social action.
social action for all ages - projects that motivate people across all generations to get involved in volunteering and charitable giving, from school children and students, to working professionals and those near or of retirement age.
Minister for Civil Society, Nick Hurd, said:
The Social Action Fund will encourage more people to give their time and use their talent and skills to help others. We're not dictating how this money will be spent. Instead, we're opening it up to the best ideas from the voluntary and private sectors. Money will go to smart, energetic projects that can mobilise significant numbers of people and help build a bigger, stronger society.
The Social Investment Business Chief Executive Jonathan Jenkins said:
We are being really ambitious with the Social Action Fund. The minimum grant available is £100,000 but there is no upper limit - we want people to think big. We want to hear from people who perhaps run successful volunteering programmes on a small scale and know they could have a much bigger impact with additional funding. Proposals for projects worth £1 million plus are encouraged.

We are also looking for a broad range of volunteering and social action projects to support. We would love to receive applications for projects like time banks, mentoring programmes or community sports days, for example. The overarching aim of the Fund is to finance projects that enable people to come together to support each other and improve the quality of life in their community, now and into the future.
The first window for applications closes at noon on Wednesday 2 November, 2011.  A second application window will open in early 2012, exact dates will be confirmed in due course.
The Social Action Fund is open to applications to fund social action projects in England from:
civil society organisations
public sector bodies
businesses with a track record of delivering social action programmes
The organisations must have operated for more than 2 years and have a minimum turnover of £100,000.
Published 6 September 2011