£16million for carbon cutting entrepreneurs
Low carbon innovation is today being given a big injection of cash with the launch of a £16million fund for entrepreneurs to develop new ideas…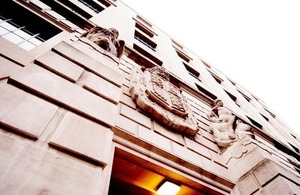 Low carbon innovation is today being given a big injection of cash with the launch of a £16million fund for entrepreneurs to develop new ideas.
The first phase of the Entrepreneurs Fund, part of a £35million fund announced earlier this year, is now open to applications.  There is up to £10million available to support energy efficiency technologies such as building control systems, advanced lighting systems, and space heating and cooling technologies. There is also up to £6million available for power generation and energy storage technologies including fuel cells, biomass boilers and heat pumps.
The aim of this funding is to speed up the development of low carbon technologies towards commercialisation, helping cut carbon in the UK, supporting jobs and creating export opportunities.
A second phase of this scheme, building on the first phase, will be launched in early 2013 with the remaining £19million available.
Energy and Climate Change Minister Greg Barker said:
"Low carbon innovation is vital for the growth of our green economy.  This investment will help entrepreneurs with novel ideas get designs off the drawing board and into our homes and businesses, helping cut carbon and spur on growth in this exciting market place."
The aim of a phased approach is to help assess the demand for this type of funding and test how the scheme works on the ground. The money is aimed at, but not limited to, small and medium sized enterprises (SMEs) as well as individual innovators and entrepreneurs. Innovators will be able to bid for up to £1million to develop and demonstrate innovative technologies and processes and get support from experts on how to bring their products to market. Entrepreneurs can then use the funding to leverage additional funds from private sector investors.
Bids will be assessed against a range of criteria including the impact of the proposed technology on meeting the Government's 2020 and 2050 carbon targets, commercial potential of designs, improved performance characteristics over existing  technologies and products, and ability to cut the cost of installation or maintenance of existing systems.  A panel of investors will advise the Department of Energy and Climate Change (DECC) on the commercial potential of the bids. 
The scheme will support projects at Technology Readiness level 3 (TRL 3) and above. Applications can be made online and must be submitted by 31 October 2012 at the latest.  Successful bidders will be announced later in the year. 
 
---
Notes for editors
A downloadable application form and further guidance on the scheme can be found on the DECC website.
There are two application windows; one from 23 August to 28 September and one from 23 August to 31 October.  Applications that are submitted for either period will be assessed equally and up to £8million pound is available in each round of funding.
The Spending Review of November 2010 announced DECC Capital funding of over £200m for low carbon technologies over four financial years, from April 2011. 
Further details on DECC's other low carbon innovation projects can be found on the website.
Published 23 August 2012