150 days until the Games begin
150 ways the Olympics are helping people and places all around the UK.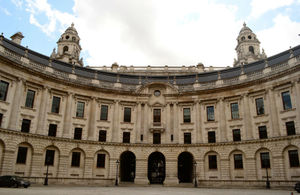 With 150 days, and counting, to go until the opening of the London Olympic Games, we are celebrating all the ways in which the Olympics and Paralympics are bringing benefits to people and places all around the UK and helping to transform lives.
From school sport to community facilities to elite athletes, and from business to tourism to culture, our tumblr will show how the long term benefits of the Games will turn the greatest show on earth into a GREAT legacy for the UK.
150 Legacy stories
You can share our journey through the Beyond 2012: The Legacy Games tumblr, where we will be highlighting a unique story every day.
Today we're looking at how the legacy of London 2012 will improve sporting facilities in Tower Hamlets and offer local children the chance to train with the US Olympic athletes.
Published 19 March 2012