150,000 council homes to be brought up to standard
Housing Minister Grant Shapps today confirmed the allocation of nearly £1.6bn in funding to bring 150,000 council homes to a decent standard…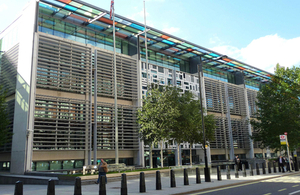 Housing Minister Grant Shapps today confirmed the allocation of nearly £1.6bn in funding to bring 150,000 council homes to a decent standard and improve the lives of the thousands of residents that live in them.
Despite a tough Spending Review, the Government announced the capital investment to help towards completing the Decent Homes programme in the council housing sector.
Announcing the outcome of the bidding process, Mr Shapps said that 50 local authorities will benefit from funding, protecting some of the most vulnerable people in our society.
The bids submitted by local authorities had to go through a rigorous assessment process undertaken by the Homes and Communities Agency to ensure that maximum value for money for the taxpayer and maximum benefit for the country's council housing tenants.
Successful bids were those where the authority made a strong case for investment need and had already demonstrated significant cost reductions - where this is the case the authority has been awarded levels of funding close to their bid.
The funding will help tackle the backlog of non-Decent homes in preparation for the introduction of a new fairer system of council house financing.
The self-financing proposal, which is a key measure of the Localism Bill currently before Parliament, will put councils firmly in control of managing their housing stock and bring an end to the Housing Revenue Account subsidy system. This offers the best way of maintaining the country's social housing stock as councils will be able to manage their finances over the long term rather than on a year by year basis.
Grant Shapps said:
To reflect our commitment to fairness and protecting the most vulnerable people in our society, we set aside over £2bn at the Spending Review to bring as many social homes as we can up to scratch - this was despite the tough decisions we took to tackle the record deficit.

£1.6bn of the funding is for council homes, and some 50 local authorities will benefit from this funding - allowing them to improve around 150,000 houses. Too many families live in non-decent accommodation, so I am pleased that so many of them will see a difference to due this funding.

I have already announced my intention to give councils and communities the power to manage their own stock through a system of self-financing - bringing new freedoms and flexibilities and greater efficiency savings. This funding will help ready those councils facing the most difficulties in tackling the non-decent homes on their books.
Pat Ritchie, chief executive of the Homes and Communities Agency (HCA) said:
These allocations will make a significant impact in local communities and is good news for the tenants who will benefit from improvements to their homes. At the HCA our involvement does not end with this investment, and we will now work with councils and other landlords to maximise the impact of funding through our enabling role.
Notes to editors
Funding commitments will be made for the four years of the Spending Review period, with 2013-14 and 2014-15 allocations being indicative and subject to future confirmation (as part of the implementation of Self Financing).
Following the Spending Review Grant Shapps jointly with the Homes and Communities Agency (HCA) launched a consultation on proposals for allocating funding to councils and social landlords in order to tackle the Decent Homes backlog. The HCA launched a bidding round in December with a closing date of 13 January. They received 70 bids totalling £2.7bn and in consultation with the Mayor for London, have allocated funding in line with the guidelines set out in the Invitation to Bid.
Local authority allocations of Decent Homes funding are published on HCA website at: http://www.homesandcommunities.co.uk/decenthomes?reset=1 (external link) - to view the figures in the Excel spreadsheet, expand each column.
Press notice on HRA reform - http://www.communities.gov.uk/news/corporate/1732278.
Twitter
Keep up to date with the Department by following us on Twitter (external link).
Media enquiries
Visit our newsroom contacts page for media enquiry contact details.
Published 17 February 2011