£120 million investment for research to improve NHS services
The Department has announced funding of £120 million for an open competition to research ways of improving NHS services.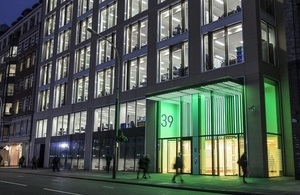 The Department of Health has announced funding of £120 million for an open competition to research ways of improving NHS services. Each research project will involve collaborative partnerships between a university and surrounding NHS organisations and will be overseen by the National Institute of Health Research.
The Collaborations for Leadership in Applied Health Research and Care (CLAHRCs) were first trialled in 2008, aimed at turning high quality research of patient needs into uppermost levels of care in the NHS. Previous CLAHRCs have undertaken research into areas such as blood-clotting drugs, telephone counselling, and tools to assess the needs of stroke sufferers.
Health Secretary Jeremy Hunt said:
"Britain is one of the best research centres in the world and it is important that we harness the skills and creativity in this sector to really improve the lives of those who use the NHS."
"If we can have better tests, better technology and make better use of the skills of NHS staff, we will be in a better position to tackle the changing needs of our population and ensure patients get the care they deserve."
Professor Dame Sally Davies, Chief Medical Officer and Chief Scientific Advisor at the Department of Health, said:
"The National Institute for Health Research supports world-class research in the NHS, and ensures patients benefit from the latest advances in healthcare treatments."
"This new funding will support the best health researchers around the country. The collaborations will conduct the very highest quality research across universities, the NHS and in other relevant organisations. They are therefore ideally placed to play a key role in ensuring that advances in treatments for a wide variety of diseases reach our patients, so that thousands of people will benefit right across the country."
The funding period for successful applications will run from January 2014 to December 2018 and there will be a maximum of £2 million per annum per CLAHRC over the five-year period.  The amount of funding allocated will be determined by the scale, nature and quality of the research activity to be conducted.