£10 million to kick start Big Society public services
A £10 million fund is being made available to charities and social enterprises to help them develop skills and infrastructure.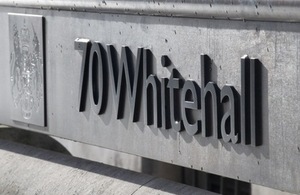 A £10 million fund is being made available to charities and social enterprises to help them develop the skills and infrastructure to win more capital investment and public service contracts Nick Hurd, Minister for Civil Society, announced today.
The Investment and Contract Readiness Fund is one of the latest in a number of actions paving the way for charities, social enterprises and other civil society organisations to play a bigger role in public service delivery. The minister outlined plans in an open letter to the sector today. As well as new opportunities to earn income from public service contracts, civil society organisations will soon have more access to capital investment when the Big Society Bank opens for business.
Nick Hurd, Minister for Civil Society, said:
We are creating new opportunities potentially worth billions of pounds for charities and social enterprises. By enabling all sectors to compete for contracts on a level playing field citizens and communities will benefit from greater choice and more responsive services.

The £10 million Investment and Contract Readiness Fund will create a pipeline of civil society organisations ready to grasp new opportunities. They will break down barriers and build expertise in the sector so that it can become a mainstream option for public service delivery. And as the Big Society Bank capitalises the social investment market finance to grow organisations will becoming increasingly available.
Civil Society organisations have been invited to take part in a listening exercise for all sectors over the summer to help identify where further changes are needed.
Last week we began a pilot with three departments for a new online service that will make it easier for suppliers to do business with government - the government e-Marketplace. It will enable smaller organisations including charities and SMEs not currently in government procurement frameworks to register their organisation for contracts below £100,000. This new system will remove the Pre-Qualification Questionnaire (PQQ) stage of the tender process which has been highlighted as prohibitive to civil society bids. In addition, the Local Government Group has confirmed it will encourage a standardised PQQ at a local level to reduce bureaucratic burdens for bidders.
Today's open letter follows publication of the Open Public Services White Paper on 11 July, which sets out how the government will improve public services by putting choice and control in the hands of individuals and neighbourhoods.
The Big Society Bank will shortly announce its first investment. It will continue over coming years to use its £600m capital to stimulate and grow the social investment market providing a new source of finance to the civil society sector enabling organisations to grow and take on more public sector contracts.
Notes to editors
Nick Hurd's open letter to the sector acknowledges responses to the Modernising Commissioning: Increasing the role of charities, social enterprise, mutuals and cooperatives in public service delivery green paper consultation, which ran between December 2010 and January 2011.
Further announcements on work to improve innovation in public sector commissioning will be made shortly.
Published 25 July 2011