£100k museum and gallery award up for grabs
Art Fund Prize 2012 opens for entries.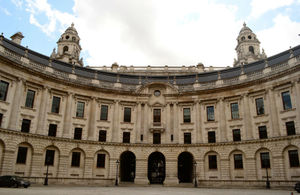 Museums and galleries across the UK are being given the chance to scoop a £100,000 prize for original and imaginative projects.
Applications have now opened for the Art Fund Prize 2012 - the tenth year that the prestigious award has been on offer.
Stephen Deuchar, Art Fund Director, said: "The Art Fund Prize really does celebrate the incredible achievements of our museums and galleries over the past year - whether it's outstanding exhibitions, visionary programmes, ambitious building projects or refurbishments - this is the award of the museum world and I have every expectation that this tenth anniversary of the award will herald the very best activity of the last year and bring them to life for new audiences. I encourage museums and galleries large and small to apply."
Its sister prize, the Clore Award for Museum Learning, is inviting applications for its second year. The winning museum or gallery will receive £10,000 in recognition of high quality learning programmes for children and young people.
Sally Bacon, Executive Director of the Clore Duffield Foundation, said: "Following a great start to the Clore Award in 2011 we have revised the criteria to put a strong emphasis on celebrating work with children and young people. We are really keen to see projects strongly rooted in the use of objects or collections which involve high-quality learning outcomes for the young participants."
The British Museum took home the Art Fund Prize 2011 for its groundbreaking A History of the World project, while the inaugural Clore Award was given to both the South London Gallery and a consortium of the Pitt Rivers Museum and the Oxford University Museum of Natural History.
All museums and galleries in the United Kingdom, the Channel Islands and the Isle of man are eligible. Entries are open until 1 December 2011.
Further information
Published 17 October 2011