News story
100 countries get involved with World Kidney Day
World Kidney Day 8 March 2012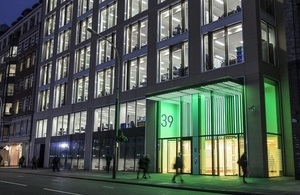 With almost 7,000 people in the UK on the waiting list for a kidney transplant, the Department of Health welcomes the focus on raising awareness about kidney transplantation and organ donation by this year's World Kidney Day.
Chronic kidney disease affects 1 in 10 people and isn't reversible, but lifestyle changes can slow its progression.
Since 2006, World Kidney Day has been raising awareness about the importance of our kidneys in relation to overall health and seeking to reduce the impact of kidney disease worldwide.
Over 100 countries will be involved this year, including people with kidney disease, their friends and relatives, researchers and healthcare professionals.
Kidney transplants
About 10,000 people in the UK are on the waiting list for a transplant: 6,800 of these are waiting for kidneys.
Approximately 1,000 people die each year - 3 people every day - either waiting for a transplant or after being removed from the list because they become too ill.
And currently only 29% of people in the UK are on the organ donation register.
About kidneys
The main function of the kidneys is to produce urine, which allows the removal of waste products from the blood.
The kidneys also have a role in maintaining blood pressure, fluid balance, vitamin D production, and producing healthy red blood cells.
Published 8 March 2012