£10 million for English language support
Communities Minister, Andrew Stunell today announced that the Department for Communities and Local Government will make available up to £10 …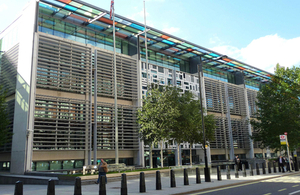 Communities Minister, Andrew Stunell today announced that the Department for Communities and Local Government will make available up to £10 million in funding to help English language training for speakers of other languages.
The Department for Communities and Local Government is making the funding available in the current 2011/12 Academic Year to support additional provision for learners with no, or extremely poor, levels of spoken English. It will be targeted at helping those who are not in employment and are thus unable to afford normal course fees.
As highlighted in the Government's 'Creating the conditions for integration' paper published last week, a high proportion of those identified as being in need of support are women with children living in areas already facing significant integration challenges. The training, provided mainly by Further Education colleges, will enable participants to communicate in English, which is vital to creating strong and integrated communities and for an individual's personal advancement.
Mr Stunell said:
A poor command of English can blight both an individual's life chances and damage community relations. This fund will help to release people from the prison of not being conversant in English, give them access to the jobs market, build their self esteem and help build relations within communities.

The Coalition Government is determined to give everyone the ability and aspiration to prosper, to realise their full potential and break down the barriers to social mobility.
Note to editors
1. Details of specific allocations will be announced in due course.
2. The commitment to provide additional funding to support English language provision was outlined in the Government's new approach to integration, 'Creating the conditions for integration' published last week and can be found here: www.communities.gov.uk/publications/communities/integration.
Twitter
Keep up to date with the Department by following us on Twitter (external link).
Media enquiries
Visit our newsroom contacts page for media enquiry contact details.
Published 29 February 2012