Baroness Thatcher
Conservative 1979 to 1990
Baroness Margaret Thatcher, the 'Iron Lady', was the first female British Prime Minister and the longest serving PM for over 150 years.
---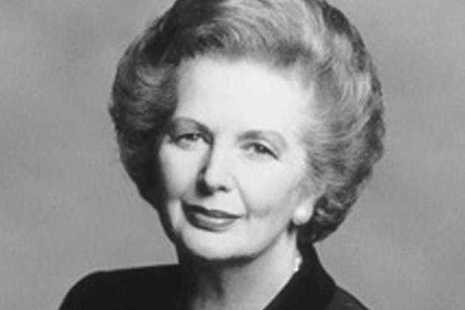 Born
13 October 1925, Grantham, Lincolnshire
Died
8 April 2013, London
Dates in office
1979 to 1990
Political party
Conservative
Major acts
Housing Act 1980: gave security of tenure, and the right to buy homes, to tenants of local authorities and other bodies.
Biography
Margaret Thatcher's father, a shopkeeper and Mayor of Grantham, was a major influence in her childhood. She was educated at the local grammar school and studied Chemistry at Oxford University, where she became president of the university Conservative association.
Thatcher read for the Bar before being elected as the Conservative MP for Finchley in 1959. She held junior posts before becoming Shadow Spokesperson for Education, and entered the Cabinet as Education Secretary in 1970.
In Opposition she stood against Edward Heath for the party leadership in 1975 and won. Her victory was considered a surprise by many. In 1979, the Conservative Party won the General Election and Thatcher became PM, taking over from James Callaghan.
Her first 2 years in office were not easy - unemployment was very high, but the economy gradually showed improvement. She brought more of her supporters into the Cabinet, and added to her reputation by leading the country to war against Argentina in the Falkland Islands.
The Conservatives went on to win the 1983 election by an overwhelming majority, helped by a divided opposition. Her government followed a radical programme of privatisation and deregulation, reform of the trade unions, tax cuts and the introduction of market mechanisms into health and education. The aim was to reduce the role of government and increase individual self-reliance.
She also became a familiar figure internationally, creating a famous friendship with US President Reagan and gaining the praise of Soviet leader Gorbachev.
One great difficulty during her time in office was the issue of Europe. Her long-serving Foreign Secretary, Sir Geoffrey Howe resigned in November 1990 in protest at her attitude to Europe. His resignation speech brought about events which were to lead to her exit from 10 Downing Street later that month.
Michael Heseltine challenged her for the leadership, and while he failed to win, he gained 152 votes – enough to make it evident that a crucial minority favoured a change. Thatcher was eventually persuaded not to go forward to the second ballot, which was won by her Chancellor of the Exchequer, John Major.
She left the House of Commons in 1992, and was appointed a life peerage in the House of Lords in the same year, receiving the title of Baroness Thatcher of Kesteven.
In 1995 she was appointed as Lady Companion of the Order of the Garter, the highest order of Chivalry in the UK.
Her writings include 2 volumes of memoirs: The Downing Street Years and The Path to Power.
Thatcher died on 8 April 2013 at The Ritz Hotel in London, after suffering a stroke. She received a ceremonial funeral including full military honours, with a church service at St Paul's Cathedral.
More from the GOV.UK History of Government blog