Sir Edward Heath
Conservative 1970 to 1974
Sir Edward Heath was Prime Minister during a time of industrial upheaval and economic decline during which he led Britain into the European Community.
---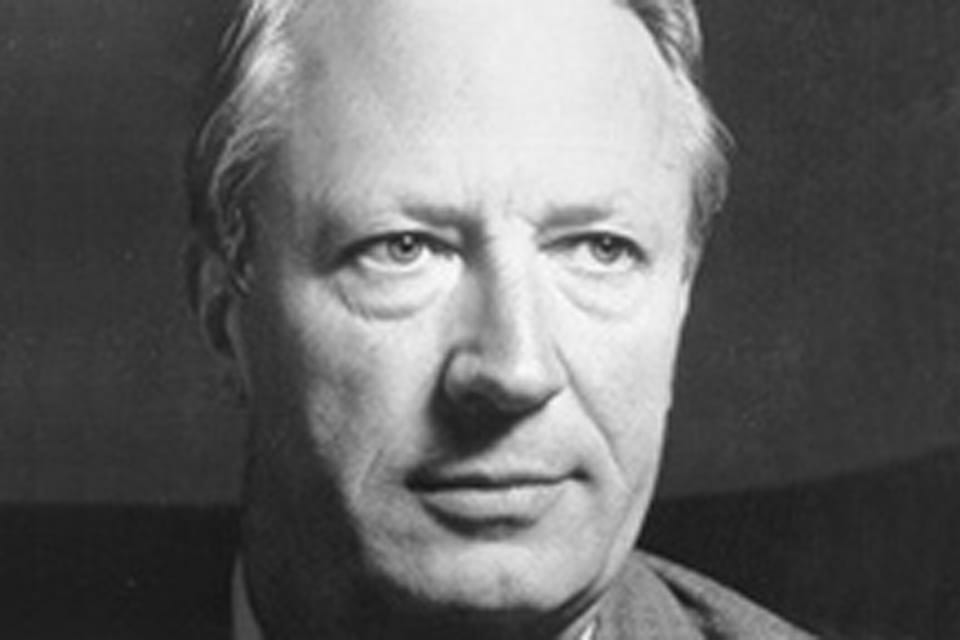 Born
9 July 1916, Broadstairs, Kent
Died
17 July 2005, Salisbury, Wiltshire
Dates in office
1970 to 1974
Political party
Conservative
Major acts
Industrial relations Act 1971 (repealed 1974): controversial legislation to curb union power.
Interesting facts
Arundells, Heath's home in Salisbury is open to the public.
Biography
Edward 'Ted' Heath was born in Kent to working class parents, in contrast to many previous Conservative leaders and Prime Ministers. He was grammar school educated before going to Balliol College, Oxford, where he was awarded an organ scholarship in his first term. He received a second class degree in Philosophy, Politics and Economics and travelled widely in Europe during his holidays, especially in Spain and Germany. It was during these travels that he first witnessed the horrors of fascism and dictatorship that were sweeping across Europe.
Heath served in the Second World War, reaching the rank of Lieutenant Colonel before briefly entering the Civil Service. He was elected to Parliament in 1950 and rose rapidly to become Government Chief Whip to Anthony Eden before backing Harold Macmillan's attempt to lead the UK into the European Community.
He was elected leader of the Conservative Party in 1965, and so began his long-lasting rivalry with Harold Wilson, leader of the Labour Party and Prime Minister.
Heath won the 1970 election, and served his only term as Prime Minister during a time of strong industrial change and economic decline. He was elected on a manifesto to turn around the nation's fortunes and pursued a number of policies that would later become identified with 'Thatcherism'. Unemployment continued to rise which, combined with the strength of the trade unions, forced a famous U-turn on the government's economic policy.
It was from this point that the trade unions sensed they could seize the initiative. Heath's attempts to weaken their power had failed, and when their pay demands were not met, they went out on strike. Particularly crippling were the miners' strikes of 1972 and 1974, the second of which led to the 3-day week, when electricity was limited to 3 consecutive days' use.
Heath also worked to create a lasting peace in Northern Ireland.
Heath continued to serve in the House of Commons until 2001, becoming the Father of the House. Along with Harold Macmillan, he was an outspoken critic of Margaret Thatcher. Outside of politics he maintained lifelong passions for conducting and playing music, as well as sailing, notably winning the Admiral's Cup while Prime Minister.