Warrant Officer Class 2 Ian Fisher killed in Afghanistan
It is with great sadness that the Ministry of Defence must confirm that Warrant Officer Class 2 Ian Fisher from 3rd Battalion The Mercian Regiment was killed in action in Helmand province, Afghanistan, on 5 November 2013.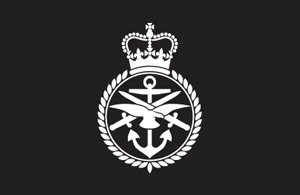 Warrant Officer Class 2 (WO2) Fisher deployed to Afghanistan on 19 August 2013 as the Warrior fighting vehicle Sergeant Major for the Task Force Helmand Armoured Infantry Company of A Company, 3rd Battalion The Mercian Regiment. His unit was part of the Manoeuvre Battle Group of 7th Armoured Brigade, based at Patrol Base Lashkar Gah in the Nahr-e Saraj district of Helmand province.
On Monday 4 November, WO2 Fisher deployed with his company on a 2-day operation to disrupt insurgent activity in the vicinity of Kamparak to the north east of his patrol base. The following day, as a meeting was being conducted with Afghan National Security Forces, WO2 Fisher's vehicle was subjected to a vehicle-borne suicide attack. WO2 Fisher was evacuated by air to the military hospital at Camp Bastion, where it was confirmed that he had been killed in action.
Warrant Officer Class 2 Ian Michael Fisher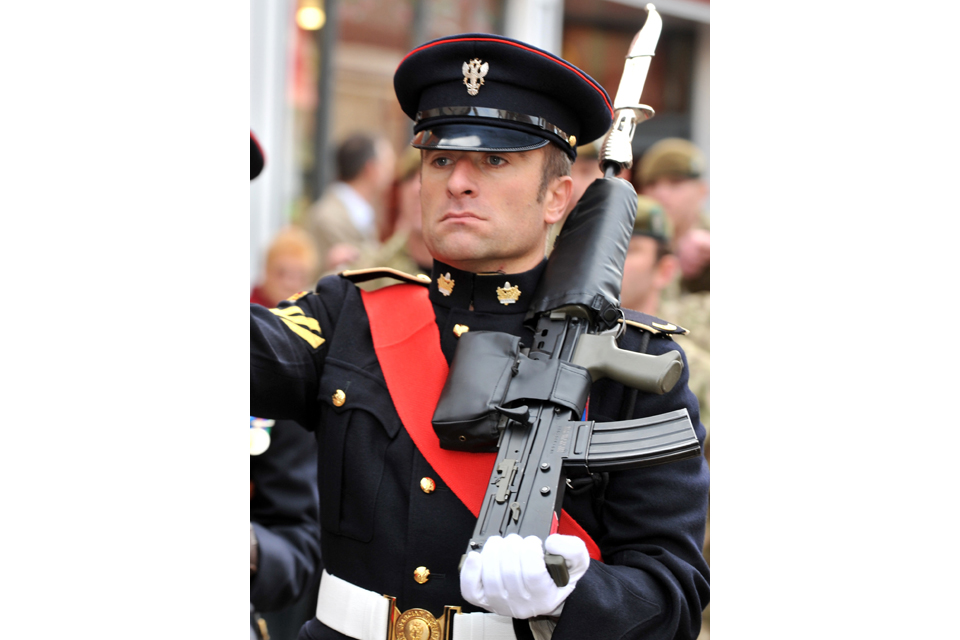 WO2 Fisher was born on 6 October 1971 in Barking, Essex, and grew up in Elm Park, Hornchurch, Essex. He attended Ayloff Primary School, Sanders Draper School and Havering Technical College before going on to Staffordshire University, where he read physics and geology, obtaining a Bachelor of Science honours degree in 1993.
Alongside his studies, WO2 Fisher joined the Territorial Army in February 1993 with B Company, 3rd (Volunteer) Battalion The Staffordshire Regiment, based in Stoke-on-Trent. The Army rapidly became his main focus and, after completing his degree and a total of 3-and-a-half years' reservist service as a Lance Corporal, he volunteered to go to Hong Kong in August 1996 as a regular private with B Company, 1st Battalion The Staffordshire Regiment (Prince of Wales's).
WO2 Fisher's extensive operational experience stretches back to 1999, and he had completed 4 operational tours: once to Northern Ireland, twice to Iraq on Operation Telic 6 and Operation Telic 9; and a previous tour of Afghanistan in 2011 on Operation Herrick 14.
WO2 Fisher enjoyed hill walking, climbing and camping with his family and friends. He loved to travel at every opportunity.
His colleagues describe him as the epitome of an infantry sergeant major; straight talking and obsessive in his pursuit of excellence and gaining the most from his subordinates while ensuring their well-being. Yet he was this and more, with an honours degree in physics and geology to his name; his intellect, wit and strong sense of humour marked him out from his peers. He will be sorely missed across the battalion.
WO2 Fisher leaves behind his wife, Emma; 2 sons, James, aged 7, and William, aged 5; and his parents, Simon and Helen.
WO2 Fisher's wife, Emma, paid the following tribute:
Ian will always be the centre of my life. He will be remembered as a doting father, loving husband and a true professional soldier. He loved being a soldier, that's what he lived for. We are all so proud and always will be.
Lieutenant Colonel Chris Davies, Commanding Officer of 3rd Battalion The Mercian Regiment, said:
To lose a soldier in combat is a tragedy that hits any unit hard, but to lose a warrant officer of WO2 Ian Fisher's calibre and standing in such a tight knit family regiment is a huge blow that has left the whole battalion numb.

Qualified in both light role and armoured infantry, it was his expertise on Warrior fighting vehicles that set WO2 Fisher apart from his peers and for which he was widely respected as one of the best of his generation across the Army.

His reputation as a tough talking, no nonsense sergeant major belied his quick wit and mischievous sense of humour and his men loved him for it. A larger than life character, he played a pivotal role in battalion life, always at the forefront where there was fun to be had.

His nickname of 'The Colonel' epitomised him; he was the consummate professional, never happier than when leading from the front and making things happen. Hugely popular, he is already sorely missed.

Our thoughts are with his wife, Emma, two sons, James and William, and his parents, Helen and Simon, at this most difficult of times.
Lieutenant Colonel James Roddis, Commanding Officer of 4th Battalion The Royal Regiment of Scotland (4 SCOTS) Manoeuvre Battle Group, said:
We will remember WO2 Fisher as an exceptional man, soldier and leader. 4 SCOTS knew him well, having served with him both in Canada last year and now in Afghanistan.

An archetypal sergeant major, he inspired those around him with his confidence and professionalism. No matter what the situation, Sergeant Major Fisher's composure was catching and he had a calming influence on all those he served with.

As the Warrior sergeant major, he was a pivotal company figure. He was the commander's right-hand man and his trusted friend; his advice was regularly sought and relied upon. He cared deeply for all in the company and, in turn, they looked up to and respected him. He is a huge loss.

Our thoughts and prayers are with his family and friends at this most difficult of times. Our hurt is nothing compared to their grief but if it is any small consolation he will be sorely missed.
Warrant Officer Class 1 (Regimental Sergeant Major) Robert Mears, 3rd Battalion The Mercian Regiment, said:
WO2 Ian Fisher was a warrant officer first and foremost; he was a dependable, loyal and trustworthy man who had the respect of his peers, friends and subordinates alike. He was a man who got the job done, no matter what the odds.

With a real flair for armoured infantry, he was the backbone of the battalion in this skill set. He was an active member of the Sergeants' Mess, with a thirst for responsibility. His support was second-to-none.

Ian will leave a gap in our battalion and our wider regimental family. He will be sorely missed by all as he was known for his ability, sense of humour and sheer professionalism. Ian stood firm and struck hard.

He was a dedicated father and loving husband who lived for his family. The thoughts of the battalion are with his wife, Emma, and 2 sons, James and William, at this extremely difficult time.
Major Neil Kelly, Officer Commanding A Company, 3rd Battalion The Mercian Regiment, said:
WO2 Ian Fisher was posted to A Company while we were deployed on exercise in Canada in October 2012; he made an immediate impression on both myself and the company.

His professionalism was abundantly clear from the start as he assumed his role effortlessly; his sharp sense of humour winning friends and his meticulous attention to detail demonstrating that a more dedicated and knowledgeable sergeant major to run the fleet of Warrior armoured fighting vehicles would not be found.

I trusted Sergeant Major Fisher implicitly and relied on him heavily through the highs and lows of preparing and deploying the company on operations to Afghanistan; he was instrumental to our success. His vast experience of operational tours in Hong Kong, Northern Ireland, Iraq and Afghanistan meant his advice and guidance was invaluable for all ranks during the 9 months of frenetic training prior to deployment.

Since deploying to Afghanistan Sergeant Major Fisher has been a tower of strength. His experience and soldiering skills have complemented the company at every turn and he faced the significant challenges and dangers of the tour with his customary sense of humour and utter professionalism.

He and I shared the turret of my Warrior during the many months of training and the first 10 weeks of the tour; it has been a pleasure to have enjoyed the company of one of the most capable soldiers, dedicated commanders and loving husbands and fathers that it has been my privilege to meet.

His loss is deeply felt by all and our heartfelt condolences go out to his family, in particular his wife, Emma, and children, James and William, at this devastating time.
Major Oliver Major, Officer Commanding C Company, 3rd Battalion The Mercian Regiment, said:
WO2 Ian Fisher was a uniquely talented soldier with a huge personality. To spend time on exercise, in barracks or on operations with him was to undergo a master class in armoured infantry soldiering as his passion, professionalism and knowledge shone through at every opportunity.

He epitomised the moral and physical courage which drives everything we do. Utterly trusted by those around him, he was a source of honest, robust and reliable advice to a long line of officers, warrant officers and senior non-commissioned officers who had the privilege to serve with him.

He was a mentor, teacher and example to all those who worked for him. He lived his personal life as he did his private life – always seeking new opportunities, new thoughts and utterly dedicated to his family. He has left a mark on all of us which will not be removed and the whole of C Company will miss him profoundly. Our deepest sympathies go out to Emma, James and William.
Warrant Officer Class 1 (Regimental Sergeant Major) Euan Philbin, 4th Battalion The Royal Regiment of Scotland Manoeuvre Battle Group, said:
I was fortunate enough to work with WO2 Ian Fisher during Herrick 14 and more recently on Herrick 19. He worked with the 4 SCOTS Battle Group in Canada last year and was a critical member of the team.

'Fish' was an outstanding warrant officer who displayed a thorough understanding of his trade, a high level of experience and professional pride. He balanced this with an ability to mentor those less experienced around him; which made him the leader and soldier that he was.

His talent and ability were clear; he would often be sought out by commanders at all levels for his valued opinion and thoughts which he would happily provide, often with a tint of dark humour.

I feel privileged to have worked with him and to have had him on the team on more than one occasion. My thoughts are with A Company, the battalion, the Warrant Officers' and Sergeants' Mess and, more importantly, his family at this very difficult time.
The Secretary of State for Defence, Philip Hammond, said:
It is with great sadness that I learned of the death of Warrant Officer Class 2 Ian Fisher. It is clear from the tributes from his colleagues that he was an exemplary soldier who made a huge contribution to the Army over many years, on a number of operational tours. My thoughts and deepest condolences are with his family and friends.
Published 5 November 2013
Last updated 6 November 2013
+ show all updates
Updated cap badge to full eulogy.

First published.