Collection
PM visit to Africa
Prime Minister Theresa May leads an ambitious three-nation trip to Africa.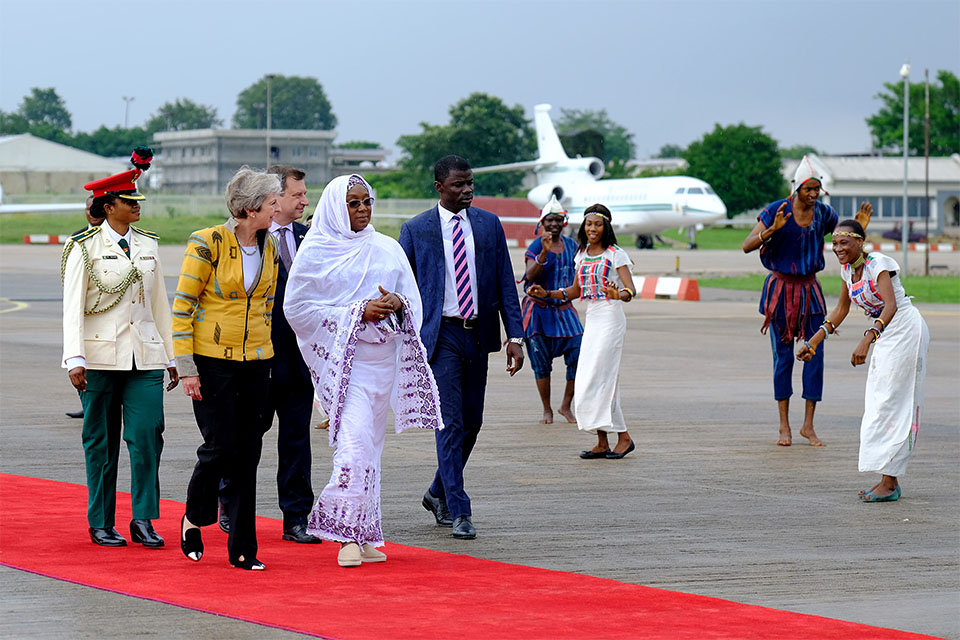 The Prime Minister visited South Africa, Nigeria and Kenya for the first time with senior ministers and a wide-ranging trade delegation.
The three-day trip to Africa was her first visit to the continent as Prime Minister.
This is a time of enormous change across Africa with a unique opportunity, as the UK moves towards Brexit, for a truly Global Britain to invest in and work alongside African nations, with mutual benefits.
General announcements
Announcements related to the overall trip will appear here:
Announcements in South Africa
Articles related to the South Africa visit will appear here:
Announcements in Nigeria
Articles related to the Nigeria visit will appear here:
Announcements in Kenya
Articles related to the Kenya visit will appear here:
Published 28 August 2018
Last updated 30 August 2018
+ show all updates
Updated with press release 'PM announces more than £300 million worth of deals with African nations'
Added MOD press release on Prime Minister's counter-IED wing visit.
Updated with press releases 'PM confirms consultation on plastic bag charge to go ahead' and 'New UK support to boost long-term stability in Somalia'
Added PM's speech to Kenya announcements.
Added announcement to Kenya section.
Added page to General announcements. Changed page wording to current tense.
Added two articles to Nigeria announcements.
Added link to 'UK offers city expertise to boost Africa's growth' press release
Linked Mendi bell article to South Africa announcements. Linked Galileo article to General announcements.
New press release on increased UK diplomatic presence in the Sahel
Added 'UK-Southern African trade: boosting UK and African economies'.
New press release added.
Press statement in South Africa added.
Added PM's speech in Cape Town.
First published.