Case study
Printer fulfils Far East contract after UKEF supports working capital loan
When Norwich-based educational printers Page Bros needed to fund export supplies, UK Export Finance helped its bank ease the cashflow strain.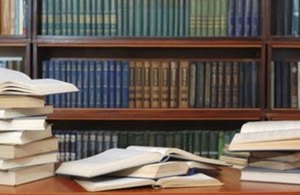 A £3.3 million pound contract in the Far East promised to open up new markets for Page Bros. But the costs of buying the necessary supplies threatened to put a strain on its access to working capital. UK Export Finance guaranteed half of a working capital loan from its bank. This meant the company could fulfill the contract without worrying about cash flow and without having to change its suppliers' payment terms.
Established business
Norwich-based Page Bros was founded in 1746. It is now one of the UK's biggest printers and distributors of academic journals and books. The firm has a turnover of about £10 million and carries out about 15% of its business overseas, including in North America and Australia.
A new market
In March 2012 Page Bros won a two‑year contract, worth £3.3 million, to supply printed academic material for an educational body in the Far East. It was the company's first piece of business in this region, but the costs of buying the necessary supplies would have put a strain on its working capital.
Craig Eastaugh, Managing Director, Page Bros, said:
This contract was expensive to fund. We could have used up significant working capital early on, so we asked our bank for a short-term overdraft. Our bank agreed to this, but also told us about UK Export Finance and its Export Working Capital Scheme.
The right response
UK Export Finance (UKEF) agreed to help Page Bros' bank increase the company's working capital facility by guaranteeing half of the amount for three months, with the bank guaranteeing the remainder. This enabled Page Bros to pay its materials suppliers without putting a strain on its cash flow. Craig said:
If we hadn't got the help from UKEF, we would have had to look at a short-term loan or overdraft. The reassurance of the Export Working Capital Scheme meant that we could guarantee that suppliers' terms would remain unchanged, which is important for us and our reputation. We could work on the contract without worrying about cash flow.
Our bank and UKEF worked together very well. We found the application process very straightforward and I'd recommend UKEF to any exporter. If you're planning to export, make sure you have your finance in place first. Talk to UKEF and see what help they can offer.
More information
Published 21 July 2015