Case study
Using the strategy development toolkit: balancing short-term actions and long-term plans
How Barnsley Hospital NHS Foundation Trust used Monitor's strategy development toolkit for short-term actions and longer term sustainability.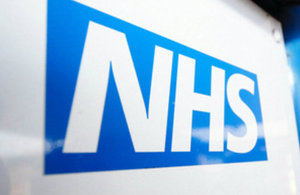 Barnsley Hospital NHS Foundation Trust was keen that their strategic plan would be easily understood by staff and public and that the document would feel tailored to the trust's local area and service users.
Staff had several ideas and initiatives they wanted to develop, but were unsure how to frame these in a strategic context.
Following a breach of its licence in 2014, the trust had a number of tasks that required immediate attention, but didn't want to lose sight of building opportunities for the future.
The '3 Horizons' model
Initially the trust worked from the 'frame' stage of the toolkit, which guided them on how to identify and define their overall strategic aims.
The trust then used the 'generate options' stage of the toolkit and in particular used the '3 Horizons' framework (shown below). This tool enabled them to think about various timeframes for change, from what they want to achieve in less than 2 years to where they want to be in 5 or more years. The trust categorised their strategic aims across the 3 horizons to ensure they had the correct balance of long and short-term change.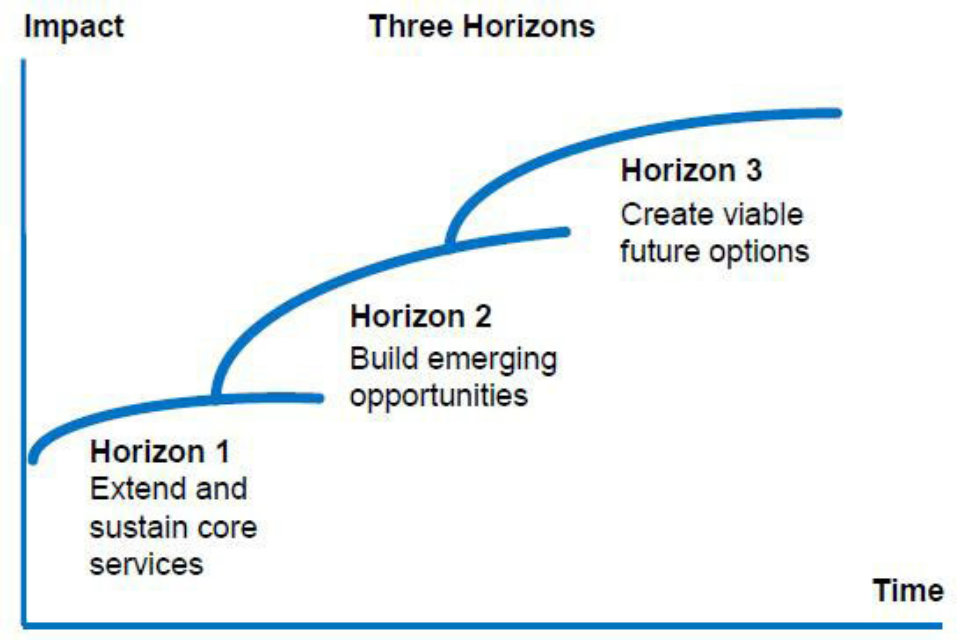 The results
Bob Kirton, Director of Strategy at Barnsley Hospital NHS Foundation Trust said:
The toolkit was most helpful for helping us to 'frame' our strategic questions. We also found the '3 horizons' model was useful in ensuring our strategic aims have a good balance between short-term actions and the longer term plans that will support sustainability.
Find out more
The 3 Horizons model can be found on page 172 of the toolkit..
Published 7 September 2015