Case study
UKEF helps fashion brand Bottletop access finance
Bottletop make a large order for DKNY's Spring/Summer 2015 season after UK Export Finance (UKEF) helps them source working capital.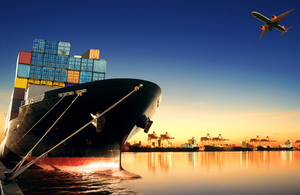 Bottletop is a London-based women's fashion brand specialised in designing unique handbags using recycled materials. The company's ethical approach to fashion has caught the eye of fashion leaders across the world, designing singer Ludmilla's eyecatching costume for her set at the Rio 2016 Opening Ceremony. With only 18 months' trading history, the company was delighted when it received an order from DKNY in New York. However, with only limited cash, they needed support to make the goods.
Bottletop exports to the USA with UKEF's help
Sometimes businesses receive such a large order that they have a problem with cash flow before getting paid. UKEF offers an export working capital scheme. However, on this occasion the best solution for the business was to be found in the private sector. David Scott, one of UKEF's impartial Export Finance Managers, introduced Bottletop to MarketInvoice.
MarketInvoice is an online peer-to-peer lender that helps business free up their cash flow by unlocking the money in their unpaid invoices. They were able to lend Bottletop vital working capital, using Bottletop's unpaid invoices as collateral. This meant Bottletop was able to access the cash it needed quickly and complete the order.
More information
New business enquiries
Our helpline is open from 9am to 5pm.
Published 22 September 2016