Case study
SME goes for growth after becoming an appointed CCS supplier
Communications company Critiqom generated over £500,000 worth of new business in just 8 months, after becoming a government supplier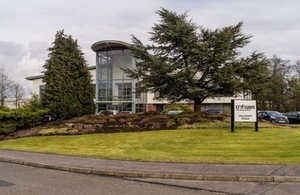 Critiqom are a small business, growing at a fast pace.
With production facilities in Bellshill and Warrington, and offices in Newcastle, Birmingham and London, Critiqom are able to offer a range of print, mail and multi channel communication services to customers across the country.
Formed in 2005, Critiqom have worked within the local government market for over ten years and built up a strong and positive reputation. In April 2014 they were awarded a place on the Crown Commercial Service (CCS) Postal Goods and Services framework (RM1063).
This was significant for both Critiqom and their customers. The award gave new customers confidence, as they understood that Critiqom had met CCS's stringent criteria to get onto the framework. And, Critiqom benefited through greater visibility and access to buyers, that otherwise they may not have had the opportunity to work with.
The results
Critiqom have not looked back. Being a government supplier has made a huge difference to their business. Sales director of Critiqom, Ian Forster, says:
"Since being on the framework we've had greater visibility of work opportunities, and we've been successful in applying for a lot of it. Our sales and awareness have improved significantly across all public sector areas, and we've generated over £500,000 worth of new business in just 8 months."
Ian's advice for winning government business
In order to win business you have to actively promote the framework and the services your company can offer. Our message was educational and very targeted. It helped the audience really understand how they could use our offer and the benefits it could bring them, while at the same time ensuring we showed how we could help increase efficiency, drive down cost and improve their customer communications.
Get involved
Government is Open for Business
The government wants to buy from small and medium sized enterprises (SMEs) every time they are the best value for money. To find out more about how your business could benefit and read more top tips on bidding for government contracts visit our online guide for SMEs
Published 2 June 2016