Case study
Portal Entertainment: Hollywood buys into facial recognition
Digital technology company supported by Innovate UK wins over major American filmmakers with technology that reacts to viewers' feelings.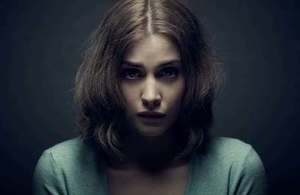 In just five years Julian McCrea has gone from working on the BBC's Dr Who Facebook page to opening an office in Hollywood.
The Los Angeles base is for his digital technology company, Portal Entertainment, to handle deals signed with major US studios such as Warner Brothers and Fox.
Portal's Immersion Go platform allows the creation of entertainment - stories, adverts and other content – that 'reads your face' when viewed on a smartphone, iPad or other mobile device with a camera.
Immersion Go measures the viewer's reaction and, in real time, can change the storyline according to the mood levels it detects.
After two years' intensive market research into what Julian calls "non-linear storytelling", and inspired by his intuitive sense of what audiences will want, the company began to turn a profit in the first quarter of 2015.
Innovate UK has been an important part of the journey. "The company wouldn't exist without it," said Julian, who now employs seven staff at offices in Birmingham and London.
What Innovate UK allows you to do is innovate and experiment with really risky ideas.
Julian set up Portal Entertainment in 2010, initially to create a new type of thriller. He wanted audiences to build their own, unique story but knew that whatever solution, it had to work with technology already in use – like the standard camera found in mobile devices.
Tablet and smartphone
Even he admits he could not have predicted the sheer proliferation of these devices. In China, a major market, 25% of all video is now viewed on tablet and smartphone, growing to 50% by 2016 (Ooyala Q2 2014 Global Video Index Report).
In 2012, armed with research on human-computer interaction funded by The Engineering and Physical Sciences Research Council (EPSRC), Julian won an IC tomorrow Innovation in Film and TV competition.
Portal used the £30,000 award to develop a prototype called Thrill Me that measured the anxiety on people's faces. The company was given the opportunity to trial this with entertainment personalisation specialists Rovi.
Later that year Portal turned once more to Innovate UK, entering a Digital Convergence competition and being awarded £54,000 towards a £74,000 feasibility study. They used the 12-month project to develop a prototype for Immersion Go.
It also allowed them develop their first immersive story, a thriller for the iPad called The Craftsman. Launched in 2013, it was part-book, part-film, part-game, turning the reader into the main character.
All of this was instrumental in Portal being chosen in summer 2014 as one of five companies to attend the Warner Brothers Media Camp accelerator in Los Angeles.
It opened doors at Warner, HBO and Turner, as well as other studios. By the end of the camp Portal had a deal with Warner to develop a horror digital series for mobiles and a five-minute horror attraction for virtual-reality devices.
Crazy ideas that become reality
They also signed a deal with Fox for the use of the Immersion Go platform. "It just went mental over the 12 weeks we were there," said Julian. "From an export point of view it was pretty phenomenal."
One of the latest deals is with Walt Disney/Pixar, for advertising, and measuring purchasing intent for the 3D movie, Inside Out. Julian said:
Facial recognition is just the first step. Now we're trying to pick up what the eye is looking at on screen and how attentive you are.
So Innovate UK has awarded Portal £88,000 towards a £112,000 cognitive vision feasibility project which is already adding to the mood data.
Julian added: "I'm just super-excited that Innovate UK exists. I love the fact that it gives me the opportunity to have crazy ideas that then become reality."
Published 12 October 2015