Case study
Pioneering a latent tuberculosis (TB) programme in Newham
Newham Clinical Commissioning Group (CCG) is tackling TB in the borough through primary care based latent TB testing and treatment.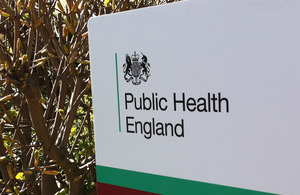 Summary
Newham CCG in East London has the highest TB rate and TB case load of any CCG in England. In 2015, there were 250 confirmed cases of TB. The rate of TB was 75.1 per 100,000 population compared to the national average of 10.5 per 100,000.
Newham CCG, working with all local GP practices and local health services, has developed a pioneering approach to identify and treat people with latent TB infection. The programme is the first of its kind to offer both testing and treatment which is now being rolled-out nationally.
What was involved
Testing of individuals from countries with high levels of TB and treatment of those found to have latent TB infection is a key action of the Collaborative Tuberculosis Strategy for England, 2015 – 2020 designed to tackle TB across England.
Previously, Newham had not tested for or treated latent TB. Newham CCG, working with its GP practices and local health services, launched a new approach in 2014 to identify and treat people with latent TB infection. This approach aims to reduce the number of people developing active TB disease and decrease the spread of TB.
When a resident from a country where TB is common registers with a Newham GP they are offered a blood test to check for latent TB infection. If latent TB is detected they are offered a chest X-ray, relevant blood tests and a three-month course of treatment.
What works well
The majority of treatment for latent TB infection is provided through local, accredited pharmacies that are easy for patients to access.
Patients and staff are optimistic about the programme and to date (July 2014 to March 2016) over 6,000 tests have been carried out with nearly 1,200 (20%) people being diagnosed with latent TB.
The programme has also identified 14 active cases which is advantageous in picking up these patients early.
Through the latent TB programme, which includes raising awareness of TB in primary care and local communities, Newham has seen its TB rates and numbers decline by over 30% from a high in 2011 of 119.2 per 100,000 population or 370 TB cases.
Next steps
The programme is the first of its kind to offer both testing and treatment closer to people's homes.
The latent TB testing forms part of a wider programme of action to tackle TB in Newham. Newham council is working to improve housing conditions through the private rented licensing scheme – poorly managed houses of multiple occupation contribute to the development of TB disease and the spread of TB. Newham council has carried out more than 1,000 prosecutions and cautions of landlords for poor conditions and overcrowding.
Further information
Contact Ashmeed Aziz, Senior Commissioning Manager at the Newham CCG.
Published 20 October 2016