Case study
Phynova: firm targets global markets with novel food ingredient
Food manufacturers have begun to use an innovative ingredient after a successful project to scale up production to gain regulatory approval.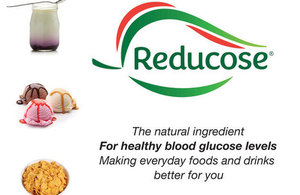 Life science company Phynova is targeting global markets with its innovative food ingredient Reducose™ after a successful Innovate UK-supported project to scale up production.
Reducose™ is a patented food ingredient developed to promote healthy blood glucose levels.
It is derived from mulberry leaves and lowers the availability of sugars and carbohydrates in foods. Products formulated with Reducose™ still taste sugary but significantly less glucose is absorbed into the body.
Scaling up production enabled Phynova to produce enough Reducose™ for clinical and formulation trials. This in turn allowed it to apply for regulatory clearances for its novel food ingredient in a range of new markets, including the USA and China. Approval in the EU and India is expected to follow shortly.
Food manufacturers start to use Reducose™
A number of global food manufacturers have now started work formulating Reducose™ into biscuits and breakfast bars.
More than 500 million people in Asia and 46% of adults in California are pre-diabetic, indicating a significant market for Reducose™ amongst Chinese, Indian and US food manufacturers.
Published 25 October 2016