Case study
Novel hybrid aircraft prepares to resume flight test programme
Hyper-efficient Airlander that can stay airborne for five days will carry passengers or freight and suits communications or survey roles.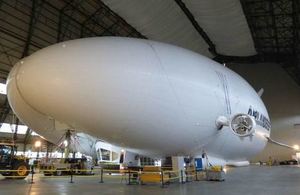 The innovative Airlander hybrid aircraft – part lighter-than-air and part fixed wing – is preparing to step up its programme of flight tests and trials.
The low-noise, low-pollution concept developed by Hybrid Air Vehicles in Bedfordshire has received European funding through the Horizon 2020 research and innovation programme.
The funding has helped to define regulatory standards and the aircraft's specification as the company prepares to build an order book.
Cargo and passenger flights
The Airlander 10 completed a successful maiden flight from Cardington Airfield Bedfordshire on 17 August 2016, launching a programme of flight tests, trials and demonstrations for potential customers, particularly in the communications and telecom sector.
Airlander 10 is designed to stay airborne for up to five days at a time to fulfil a wide range of communications and surveying roles, as well as cargo carrying and passenger flights.
It can take off and land in a short distance from unprepared sites in desert, ice fields, water and other open environments.
The aircraft is currently undergoing extensive testing on the ground before resuming test flights. Repairs to the flight deck, which was damaged in a heavy landing on its second flight in August 2016 are now complete.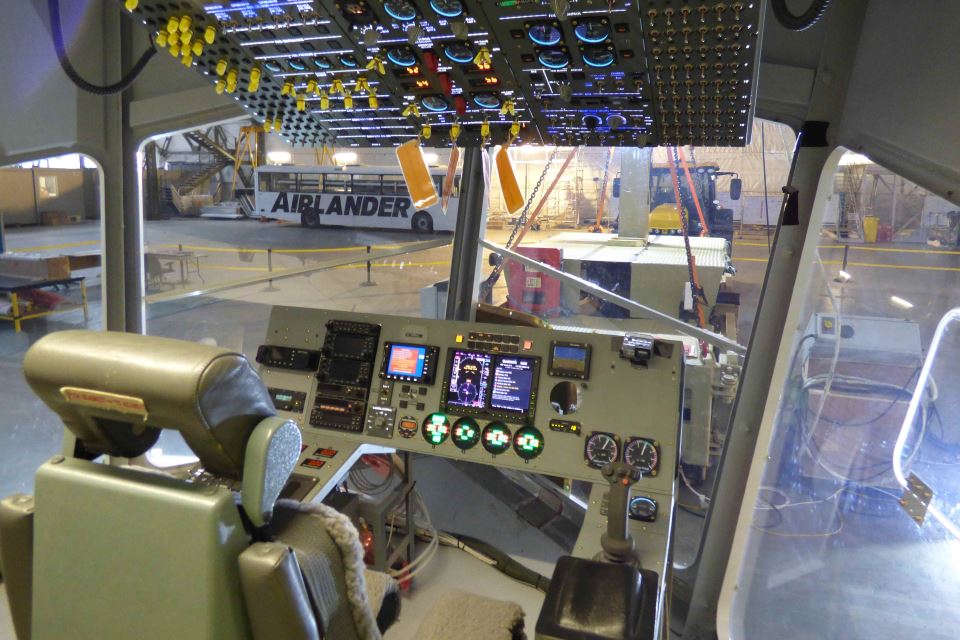 New auxiliary landing system
Meanwhile, the Airlander has undergone extensive improvements, including a new auxiliary landing system which allows the aircraft to land safely at a greater range of landing angles than previously.
Hybrid Air Vehicles' Airlander range uses advanced technology to create a new breed of hyper-efficient aircraft that combines the best characteristics of fixed wing aircraft, helicopters and lighter-than-air dirigibles.
Founded in 2007, Hybrid Air Vehicles has been awarded both UK and European grant funding to support the Airlander project. In addition the company has carried out two 'crowdfunding' rounds and has more than 2,000 shareholders.
Horizon 2020 funding
The Airlander project received funding through a dedicated SME Instrument of Horizon 2020, used by the European Commission to invest in and support high-growth and highly innovative small businesses.
Steve McGlennan, CEO of Hybrid Air Vehicles, said:
The Airlander programme is an ambitious and capital intensive development project, which would not have been possible without support from Horizon 2020.
The backing of the European Union through its grant programme also enhanced our credibility with investors and customers while opening doors to collaborative partners.
Published 19 April 2017