Northern Uganda: Hope after years of conflict
After years of conflict, youth in northern Uganda receive vocational traning to improve their livelihoods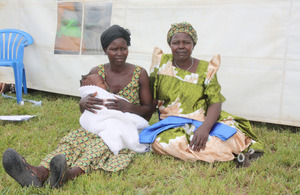 Six years ago, the guns finally fell silent in northern Uganda, giving young people a respite from over 20 years of war. But the conflict left in its wake a number of challenges.
A whole generation of youth were brought up in a broken society. They got no education, some were abducted and forced into becoming child soldiers, others became orphans and destitute on the street.
Jennifer Lakot, 24, was abducted by the Lord's Resistance Army when she was only 13. She was kept in captivity for 2 years, witnessing many killings and lived in fear every day. She never thought she would see her family again but one day when her captors fell into an ambush she took her chance and escaped. But she had few hopes for the future. Stigma surrounded former abductees and she had nobody to pay her school fees.
Skills for life
In order to provide vulnerable youth like Jennifer with vocational training and better prospects, the Government of Uganda with the Commonwealth Secretariat, set up the Youth Development Centre in northern Uganda. In 2010, the UK government started co-funding the centre to ensure that training was expanded to all parts of the region affected by war.
For Jennifer, the youth centre was her saviour. She enrolled on an electrical installation course. Last year Jennifer graduated and is now employed at a large hospital as a lab technician apprentice. "There is hope now", she says. "I am independent, and I can take care of my child." She now plans to go on to do a diploma to become even more skilled.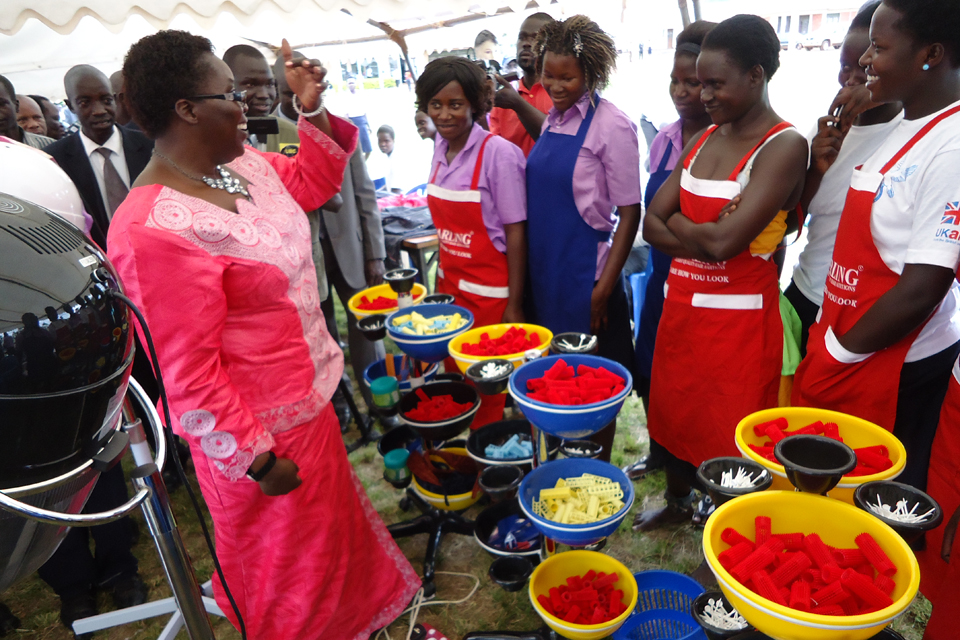 To date, a network of 42 vocational training institutions are being supported and over 6,000 youth trained. The plan is to train another 100,000 by 2015. They include former child soldiers, young mothers, orphans and those who cannot afford education or training because of the conflict.
Godfrey Okello, 20, is another student at the centre. He hails from the neighbouring Acholi district in Lango, and is the information minister at the centre. Godfrey's father died during the war and he was left under the care of his grandmother. She tried to get him some education, but eventually could not afford school fees.
Godfrey has enrolled for an electrical course at the centre. "The construction industry is booming in the north," he says. "People will require electricians to wire up their houses".
Celebrating peace and Olympic ideals
Events at the centre on 12-14 September marked a special occasion to celebrate the impact of peace on all young people, and particularly those in northern Uganda. They were held in support of the ideals of the Olympic Truce and the International Day of Peace.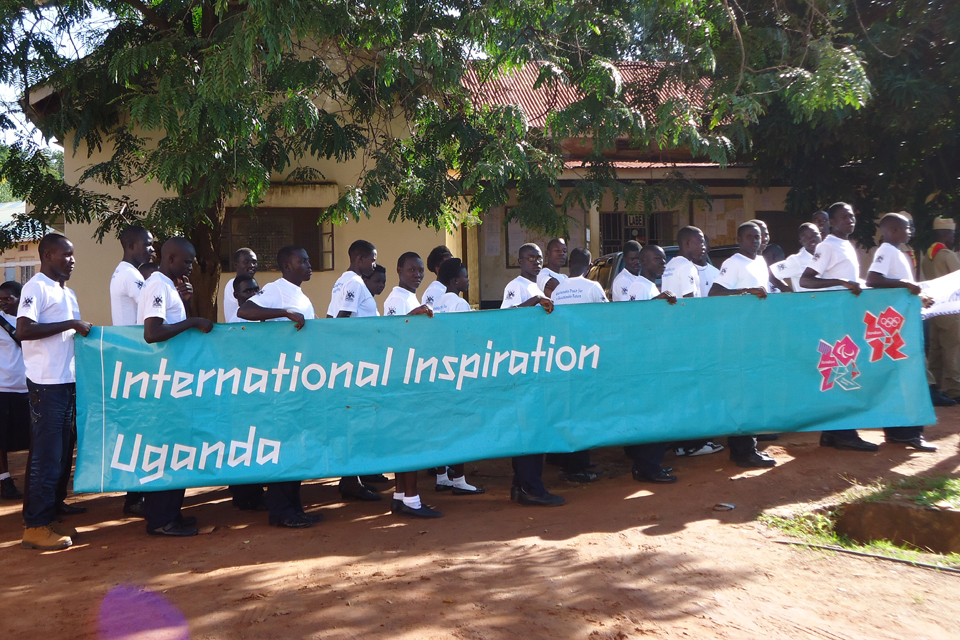 The 3 day event saw young people engage in sporting activities, work with the community and show the new skills they have learnt. There is now, finally, a sense of hope for these young men and women who years ago had no dreams for the future.
Published 20 September 2012