Case study
Medicine technicians provide IBA to all hospital inpatients
Medicine management technicians at University Hospital Southampton offer alcohol identification and brief advice (IBA) to patients within 48 hours of admission.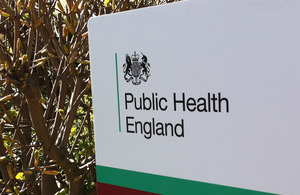 Summary
Medicine management technicians (MMTs) (also known as pharmacy technicians) at University Hospital Southampton NHS Foundation Trust are delivering alcohol identification and brief advice (IBA) to all inpatients on medical wards within 48 hours of admission, with the plan to extend this across the trust by April 2018.
IBA provision occurs alongside routine medicines reconciliation and is now embedded in the standard operating procedure for all medicine management technicians. Regular face-to-face and online training is offered to staff, the activity is consistently and systematically recorded in information systems (and meaningfully coded), and results are fed back to staff members. Screening all patients using AUDIT-C has enabled the trust accurately to code more patients.
Background
University Hospital Southampton NHS Foundation Trust provides services to some 1.9 million people living in Southampton and south Hampshire, plus specialist services such as neurosciences, cardiac services and children's intensive care to more than 3.7 million people in central southern England and the Channel Islands. It admits approximately 1,200 patients each month.
In 2015, as part of the development of the trust's alcohol strategy, it was noted that patients weren't systematically being asked about a known health risk – alcohol use – and that the hospital had no good data on this factor. A commitment was made to improve screening of inpatients across all wards and to ensure systematic capturing of alcohol consumption data that would enable better coding.
What was involved?
MMTs were identified as being in an ideal position to ask all inpatients about their alcohol consumption. MMTs see all eligible patients within 48 hours of admission in order to carry out medicine reconciliation (the process of confirming what medications a patient is taking) and it was felt that IBA could be incorporated into this process.
A 2 week pilot was run to test acceptability and feasibility of delivering IBA across the hospital. The pilot covered all patients and all wards (excluding maternity and paediatric wards). MMTs were trained to deliver IBA and used AUDIT-C to screen all patients. Patients who were identified as increasing or higher risk drinkers were informed about the risk to their health and given an information leaflet. Patients who were identified as potentially alcohol dependent were offered a referral to the trust alcohol care team, who made an assessment and where appropriate referred on to community teams as per usual practice. Information on patients' alcohol consumption, the advice given, and whether a referral was offered and made, was recorded to evaluate the pilot.
Results of the pilot were exceedingly positive. In the 2-week period 789 patients were assessed by 36 MMTs across 56 wards, with approximately one quarter of patients identified as drinking alcohol at above low risk levels and provided with an appropriate intervention. On average, the process took six minutes per patient to deliver.
Before the pilot, some staff expressed reluctance to talk to patients about alcohol (perception captured via a staff survey), due to fears it may offend patients and concerns were expressed about whether it was the role of MMTs to do this work. However, these concerns were unfounded, with some patients expressing appreciation for the advice that had been provided.
Following the success of the pilot, a business case was put together for an extended pilot period of 6 months to integrate the project within hospital systems with the aim to fully implement the initiative across the hospital by April 2018. IBA is becoming part of the usual quality care given to patients as a routine part of MMTs' role, and defined within their standard operating procedure. Managers feedback regularly to staff on their performance as part of monitoring procedures. The target is for 100% of inpatients receiving medicines reconciliation to receive IBA.
Importantly, hospital information systems are being developed to support the provision of IBA. Patients' AUDIT-C scores are captured in systems seen by the clinical team. AUDIT-C scores and information about the intervention given are automatically pulled through to the patient discharge summary and sent to the GP. Consistent recording of AUDIT-C scores (rather than free text descriptors about alcohol use) has substantially enhanced the coding team's ability to accurately code levels of alcohol use.
Training continues to be regularly offered to MMTs and other frontline staff by the Alcohol Care Team, and staff members are encouraged to complete IBA e-learning and use the Know Your Numbers alcohol app to improve accuracy of screening. Staff champions of this initiative often attend team meetings to answer questions, listen to concerns and show support to front-line staff.
The role of screening being undertaken by MMTs has enabled the alcohol specialist nurses within the team to prioritise clinical management of more complex patients as well as onward referral to community substance misuse services where appropriate and available.
Unsurprisingly, there is strong senior leadership support for the trust to continue to prioritise its action on alcohol related harms.
What works well?
Piloting the project
Running a pilot gave staff an opportunity to express concerns, and build their confidence talking to patients about alcohol. It also enabled the team to work with key stakeholders across the system (especially IT, coding managers and divisional leads) to ensure it was fit for purpose and supported across the trust. The pilot had the effect of improving staff attitudes towards providing IBA as staff came to realise that patients expect to receive this advice when in hospital. One staff member commented that the pilot had helped her to realise that her concern about raising alcohol with patients was a personal worry and nothing to do with the perspectives of her patients.
Stable staff group
MMTs have so far been found to be a stable staff group, with approximately 60% of those involved in the pilot still employed by the trust today. The stability of this staff group means that the culture of delivering IBA as part of usual care is maintained. It also reduces the need for intensive training and facilitates peer-to-peer learning.
IBA written into standard operating procedures for MMTs
Embedding IBA into standard operating procedures for MMTs formalised the expectation that providing IBA forms part of the MMT role. It means that everybody knows who is responsible for IBA and improves accountability.
Systems that enable accurate reporting
Consistent use of AUDIT-C has enabled more accurate coding of patients whose alcohol use is at levels likely to be harmful to health and who are alcohol dependent. It helps to identify patients whose alcohol consumption may be having an impact on their presenting condition. Good information systems have enabled benefits to be evaluated, the prevalence of the problem to be better understood and reported in a way that improves outcomes to patients and makes the financial case visible to senior leaders.
What could be better?
One challenge is deciding how to organise data items in a way that ensures that clinicians can easily access important information about a patient. For example, if a patient is drinking alcohol at harmful levels and would benefit from more acute management of their alcohol-related harm, then it is useful to have this information in a position that is immediately visible to the clinician. However, for the majority of patients, whose alcohol consumption is at lower risk levels, the same information is less important for the clinician to see and putting it in a prominent position might risk obscuring other important information about the patient.
Next steps
As part of implementing the preventing ill health CQUIN in 2018, tobacco very brief advice (VBA) will be incorporated into the current IBA approach. MMTs will be trained to deliver VBA and information systems will be checked to ensure all relevant information can be captured and the system evaluated for ongoing benefit to patients and sustainability of the system
Further information
Lindsay Steel, Principal Medicines Management Technician, University Hospital Southampton
Julia Sinclair, Associate Professor of Psychiatry, Faculty of Medicine, University of Southampton, Honorary Consultant in Alcohol Liaison, University Hospital Southampton
Published 21 December 2017