Case study
Libraries Unlimited
A mutual commissioned to run a library service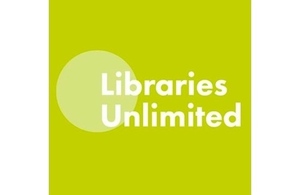 Libraries Unlimited is a company limited by guarantee with charitable status. As a Public Service Mutual, it is owned by its members. Membership comprises staff, Friends Groups and their Board of Trustees. Each of these groups has one third of the voting rights.
There are 11 board members. They are:
2 trustees elected from and by the staff group
2 trustees elected from and by local communities through the Friends Group network
6 independent trustees appointed for their skills and experience, one of whom is the Chair
the Chief Executive
After considering a wide range of options the conventional legal form of a company limited by guarantee was selected. This is because it is a well established form and is well-recognised amongst partners, giving them confidence to work with the organisation. Registered charity status allows Libraries Unlimited to quality for business rates reductions and it means it can access funding streams it may not otherwise have been eligible for.
Services provided
Libraries Unlimited has a 5 year contract with Devon County Council to deliver the library service on the council's behalf, with an option to extend for a further 5 years. The council is committed to ensuring that the library service delivers a range of services that have real and sustainable impact in local communities. It also has a contract with the National Offender Management Service to deliver prison libraries.
Libraries Unlimited currently runs:
Outcomes achieved
Since Libraries Unlimited started on 1 April 2016, it has achieved a number of outcomes:
Engagement with local communities
In its first 12 months, Libraries Unlimited has worked directly with a number of communities to improve local library provision. Ottery St Mary got a new library in February 2017 which replaced a previously inaccessible and cramped facility in the town. It was the result of a collaboration between the town council, Libraries Unlimited and the Friends Group, with capital investment from the county council. Bampton and Chagford Libraries will open new premises in Spring 2017, delivered through partnerships with community-led initiatives. There will be further library improvements over the next 12 months. Strong relationships continue to be built with the growing number of Friends Groups (45 groups as of March 2017). The Friends Groups provide valuable support, advocacy and fundraising which enhance core provision at local libraries. They are an important part of the organisation's governance.
Partnerships and collaboration
Working outside the council has opened up new partnership opportunities for Libraries Unlimited. A growing relationship with Exeter University is proving successful, particularly through connections with the Business School. Its health and wellbeing offer is being strengthened by new collaborations with the Centre for Medical History. Its commitment to opening up libraries as cultural spaces is growing the strength and quality of relationships with the cultural sector at a local, national and international level.
Involvement of library staff in decision making
An elected Staff Forum was established soon after the setup of Libraries Unlimited. They meet regularly with the Chief Executive and senior managers to discuss how they are performing. This allows staff to be more actively involved in shaping the future of the organisation. The Staff Forum builds on the positive experience gained from a Staff Advisory Group, which was set up during transition to the new organisation.
Securing new sources of income
Libraries Unlimited has already been able to secure additional income. This includes a £200,000 grant from Arts Council England to undertake research into their social impact, and a further £300,000 secured from other sources. Working in partnership with local communities has brought new funding to improve library provision. For example, a grant of £150,000 to the Bampton Library and Resource Centre Supporters (LARCs) from Power to Change enabled the purchase and refit of a new building to house Bampton Library. A fundraising strategy is currently being prepared and new skills are being developed which will enable Libraries Unlimited to have an increasingly diverse income base over time. This will contribute to the overall sustainability of the library service.
Financial savings and financial management
Libraries Unlimited is on course to deliver its savings target of £1.5 million by April 2018, as part of its contract with Devon County Council. Strong financial management has been achieved by appointing a Finance Director and introducing a new, dedicated financial system which provides significantly improved access to financial information.
Increased focus on performance and delivery of outcomes
Independence from the council has allowed Libraries Unlimited to up its game in terms of performance monitoring of Devon's libraries. Its focus to date has included customer satisfaction, availability of services and staff sickness. In addition, it is committed to developing new ways of understanding the social impact of the organisation and the library network as a whole in meeting a wide range of community needs, such as health, wellbeing and economic development.
Increasing skills and talent
Libraries Unlimited has needed to attract a broader range of skills and talent to operate independently from the council and is committed to developing the skills of the entire workforce. These new skills include commercial and financial, communication and marketing, HR and IT management. At a non-executive level, it has benefitted from recruiting high quality trustees with diverse skills and backgrounds.
Lessons learned
There were a number of aspects which aligned in Devon to contribute to the successful setting up of Libraries Unlimited.
These included:
an ambitious and positive vision for the future of libraries in the county and a recognition of libraries' importance in supporting the local authority's wider priorities
strong political support
engaged officer support at the highest level within the local authority
funding for high quality independent financial and legal support (which was via a contract with Mutual Ventures)
a willingness on behalf of the leaders and managers in the library service to venture into the unknown with a can do spirit, energy and commitment
finding a Chair of the Board with the time and skills to be part of the negotiating team prior to the signing of the contract
a clearly defined mission for the new organisation, together with a set of values and purposes which all stakeholders could get behind
the support and faith of the libraries workforce to believe in the mission, values and purposes of the new organisation, and their willingness to be involved in the process, providing ongoing moral support for senior managers leading the process
Future plans
Libraries Unlimited has a rolling 5-year business plan. Over the next few years, it is planning to expand and develop new services which are attractive to current and new users of libraries in Devon, and potentially further afield, including improved communications and marketing. It is keen to grow digital technology services by expanding the Fab Lab model into other libraries and is developing important partnerships nationally and internationally, particularly in order to shape its libraries as a hub for arts and culture. Alongside financial sustainability, social impact is an important driver. At the same time as targeting practical, on-the-ground service delivery in deprived areas of Devon, Libraries Unlimited is leading the way with its Arts Council funded social value research project.
Published 28 March 2017