Case study
Intellectual Property Office: Carbon Black
Owner of Carbon Black explains the importance of registered designs for his product.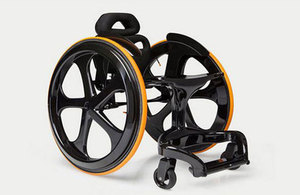 Carbon Black is a revolutionary wheelchair made from carbon fibres, designed by Andrew Slorance. Andrew explains how he protected his innovation with registered designs and how this has benefited the business.
Follow the IPO's new @BeautifulIP twitter account to find out more about designs and intellectual property.
Published 9 June 2015