Case study
Improving information about fire safety for deaf people in Cheshire
From:

Part of:

Published:

8 January 2015
How Cheshire Fire and Rescue Service is improving the service it provides to the Deaf community.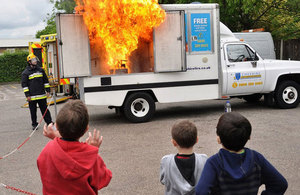 Deaf people often have difficulty contacting essential services. In Cheshire, the Fire and Rescue Service is working with the local Deaf Support Network (DSN) to improve this situation.
The service had an incident during which a young person, who had 2 deaf parents, had to ring 999 because of a fire. The young person was unsure of what to say and felt very uncomfortable speaking to the call-handler. As a result, the young person hung up without giving any information other than the address and the incident was categorised as a hoax.
Shortly after the call, the father of the child managed to contact his local fire station and a fire engine was sent to the address. The incident was dealt with without harm or injury. However, it highlighted a lack of understanding from both the service and the Deaf community that needed to be addressed.
Safety events for young people
The Fire and Rescue Service and the DSN developed an event to highlight what young people should do if they encountered a fire or had to ring 999. They invited the police and ambulance service, so that all emergency services were represented. The event was aimed at hearing young people with deaf parents or young people who are deaf.
Over 20 young people attended the first event held at the service's headquarters. The day was primarily focussed on how to dial 999 in an emergency.
A further 3 events have taken place focussing on other safety messages including:
general home fire safety
water safety
road safety and deaf adults of driving age
Deaf parents and the children involved have all commented on the success of the events and the service has noted any areas for improvement.
The partnership with the DSN has allowed Cheshire Fire and Rescue Service to expand its links with the wider Deaf community. It has enabled individuals with hearing impairments to contribute to the development of front line services.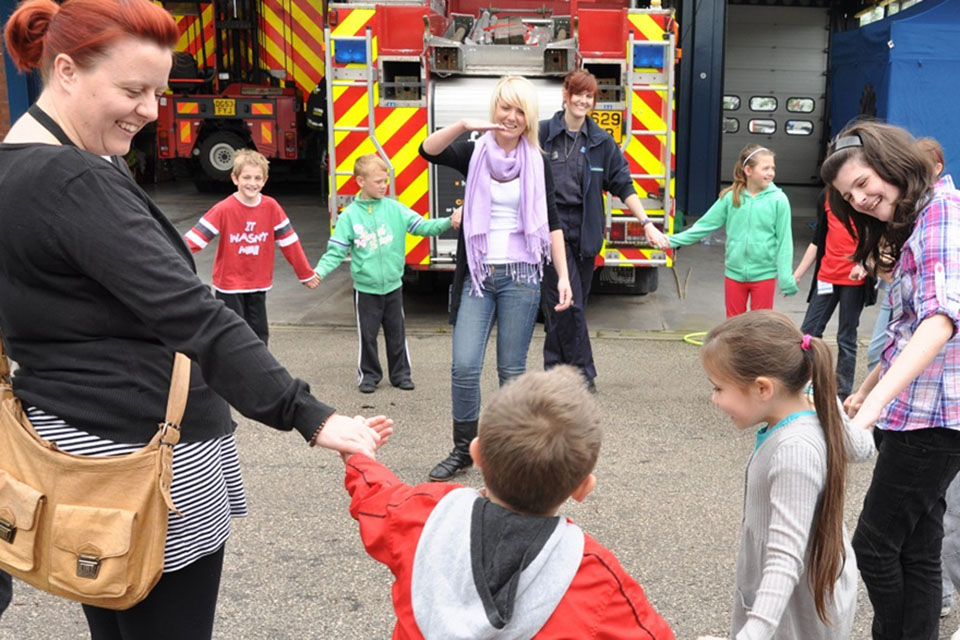 Consulting with deaf people
Cheshire Fire and Rescue Service, in partnership with the NHS Foundation Trust, police and local authorities, has held a number of consultation events with deaf people. The purpose is to gain a better understanding of the views and experiences of local deaf residents in relation to accessing public and emergency services.
As a result of these events, the service has developed a simple text messaging service for basic enquiries and a more complex text-alert service to use in an emergency.
The feedback received has enabled the service to improve accessibility and develop its communication channels with individuals who have struggled to engage with the emergency services.
Attendees at the events receive feedback to tell them about the changes that have been made as a result of their input.
The events are not too long and the service provides interpreters, allowing participants to fully engage and follow the discussions.
Document information
Published: 8 January 2015