Case study
Improbable: digital firm raises $20 million from US backers
Business's cloud-based operating system could transform understanding of complex systems in areas such as economics and city management.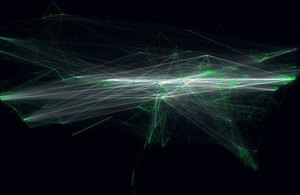 Digital business Improbable has attracted a $20 million investment from Silicon Valley venture firm Andreessen Horowitz.
The venture capitalists have invested in the company's SpatialOS, an operating system that provides detailed simulations using the power of thousands of machines connected in the cloud.
The system makes it possible to build simulated worlds of unprecedented scale, persistence and complexity.
System could pave way for new businesses
It could transform our understanding of complex systems in areas as diverse as city management, defence, economics and entertainment, and pave the way for a new generation of applications and businesses.
Innovate UK awarded £3.2 million to Improbable, and its partner Immense Simulations, to apply the power, detail and complexity of a simulated world to modelling the connected transport system of the future.
Published 25 October 2016