Case study
Flu vaccination at Hemington primary school
Headteacher Jane Siddons explains how being involved in the flu vaccination programme is making their school more resilient.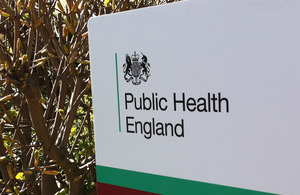 Hemington Primary School is a small village school which has served the Leicestershire villages of Hemington and Lockington for the last 133 years.
The school's mission is to create a happy, caring, challenging environment which enables the development of confident, independent learners. The school has an important role within the community, and prides itself on the nurturing environment it provides for their children.
Jane Siddons, head teacher of the school explains:
We're very big on attendance here. So when we were approached about piloting flu vaccination in schools it was something that we were really keen to get involved with.

The winter term is a particularly long term for us - 16 weeks in all - and we can usually expect there to be a wave of flu-like-illness when it's least welcome, around the time we have our Christmas nativity events! But last winter was different, and whilst I can't say for sure that it was down to the flu immunisation, there was a notable reduction in sickness levels around this time.

It was when one of the pupils corrected me that the nasal spray was not a 'jab' - "It's not a jab, it's an imm-un-isation!" – that I realised, being involved in the programme was also contributing to the children's learning. They enjoyed learning new, 'big' words. I think our participation in the pilot generally helped to make the children more resilient, and it was also a good opportunity for us to dispel some of the common myths about flu and the vaccination.

There was nothing frightening about the nasal spray for the children and being able to show them how it worked in our assemblies in advance really helped when it came to having it on the day. There was definitely more conversation around flu in the school last year – which probably led to conversations around the dinner table at home, or with grandparents over the weekend.

On the day, the whole process was extremely seamless – so seamless that by the time I had returned from a morning meeting, the local healthcare team had been into school and offered all the children their immunisations. There were no problems at all, and I think this was greatly due to the preparations in advance – we were supplied with template letters for parents and we were given the necessary support to seek the relevant consent from parents. Powerpoint slides were really useful for briefing staff.

As the flu immunisation is offered more widely in schools, the more it will be normalised and become just one of those things kids do each winter. Hemington Primary School for one, would like to be involved forevermore!
For more information about the childhood flu vaccination programme, see our annual flu programme page.
Published 8 June 2015