Case study
Engineering her way to an independent life
Meet Swapna - a girl who is going places in Bangladesh with a little help from UK aid.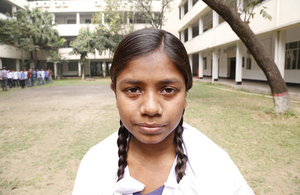 Swapna Akter is not your average 16-year-old. She's a schoolgirl with her sights firmly set on her own success and security.
And that's not easy for a lot of girls where she lives. In her home country of Bangladesh, many girls her age face the difficulties of child or forced marriage, early pregnancy and often verbal or physical harassment.
Thankfully, Swapna has avoided early marriage and pregnancy but has also overcome considerable hardship, being orphaned at an early age and growing up in poverty.
I lost my parents when I was 3 years old," she explains. "A policeman found me and took me to a shelter home.
The shelter organisation, Aparajeyo, sent her to school where she discovered a love of education, passing her junior school exams with flying colours.
I come to school regularly and I like everything in school: the classes, the teachers – they are very friendly.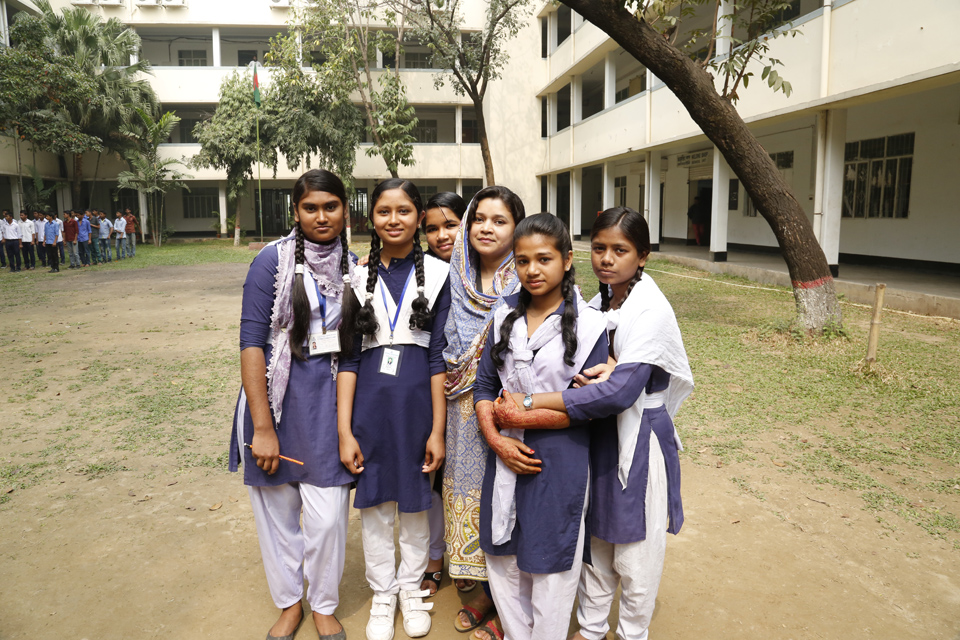 While at school and still living in the shelter home, Swapna took on sewing work to bring in a small amount of money each month.
Thanks to the Underprivileged Children's Education Programme (UCEP), Swapna carried on into secondary school and has just started at its Mirpur Technical School in Dhaka – from where she intends to go to become a qualified engineer.
When I passed my junior exams with A+ grades, I was interested to study more. Then I heard about UCEP – and the chance to do a diploma in engineering.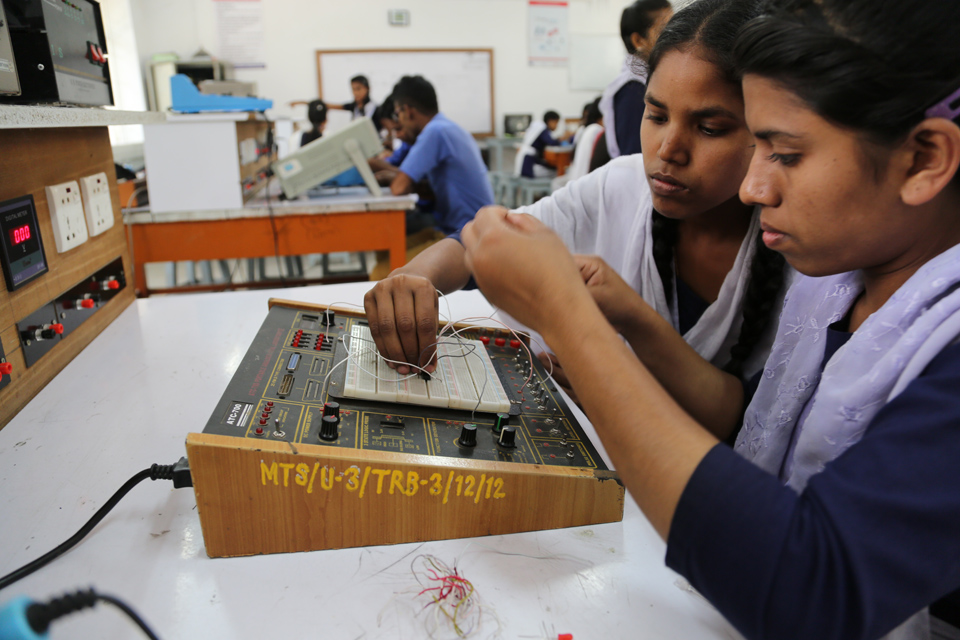 UCEP, funded by UK aid and other international donors, provides four and a half years of basic and vocational education to working children like Swapna living in urban slums. Having completed this, the children then receive a year of technical training. Without this programme, such children would almost certainly have either dropped out or never enrolled in school.
My favourite thing about school is my class teacher," says Swapna. "She gives me the love that I didn't get from a mother.
Swapna is now on the verge of fulfilling her dreams for the future, thanks to UCEP and her own hard work and determination.
My dream is to be successful in my life: complete my education, do the engineering diploma and then get a good job – to get a good position in society so people don't just see me as an orphan. I dream of living independently.

I also want to do something for children like me, to help girls like me be successful.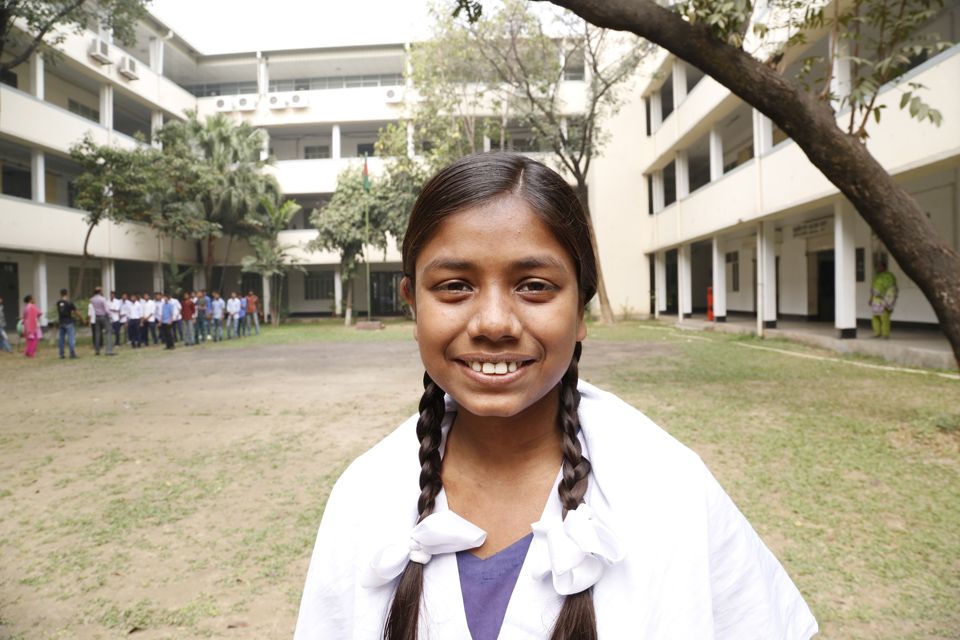 Published 4 March 2015