Discreet HIV treatment changes lives
Meet Ann, a Kenyan sex worker now accessing life-changing health services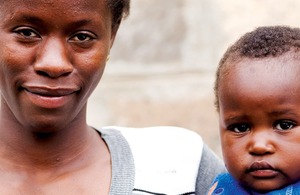 Ann, 23, lives in Nairobi, Kenya. Like many young women who are struggling to look after younger brothers and sisters, or their own small children, she sells sex to help make ends meet.
Women like Ann face plenty of challenges - such as how to persuade an unwilling client to use a condom and how to cope when violence against you is not taken seriously.
"When neighbours find out I am a sex worker, I have to move on," says Ann. "I keep on moving. My kids can't get used to staying in one place."
Fortunately for Ann and other women like her she is able to access sexual and reproductive health services at the Ray Drop-in Centre, based in Rongai, just outside Nairobi, near her home.
Confidentiality counts
Supported by UKaid from the Department for International Development, the International HIV/AIDS Alliance is working with its Kenyan partner KANCO (the Kenya AIDS NGO Consortium) to support the Ray Drop-in Centre.
"Women come to be tested for sexually transmitted infections, but we offer holistic care," says centre nurse Ruth Njage. She believes privacy and confidentiality of services has made the centre popular: the building is set away from the main drag and down a leafy lane.
Those who are able to access these services are enthusiastic about them. They like the fact that they are treated with respect and that - unlike the government centres - they are free.
The Ray Drop-in Centre is unusual in Kenya because there is a large range of services available. The women can get tested for HIV, TB and pregnancy. They can go for cervical screening and obtain free contraceptives.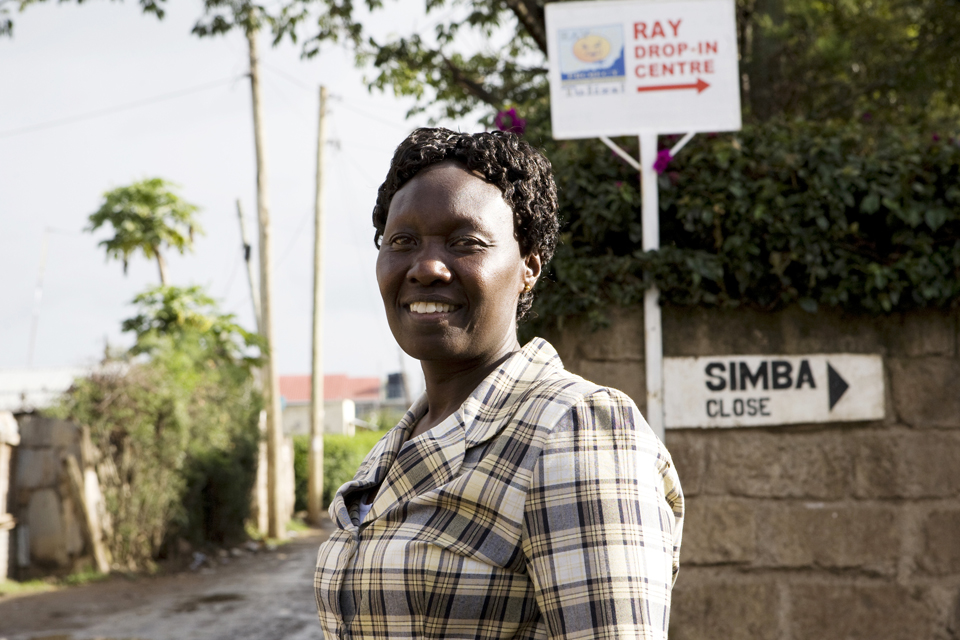 They can also access services for the prevention of mother to child transmission of HIV and AIDS, and get help with monitoring and supervision of anti-retroviral treatment. There is also a community garden, where service users are growing vegetables.
There is hope
The centre runs a variety of groups. The "Post-Test Club" meets on Mondays. It has an active membership, mostly women, and offers mutual support for positive living and treatment buddies so everyone remembers to take their anti-retroviral treatment.
Mildred Macheria, the coordinator, has been positive for about 20 years.  "Even with the virus it's not all hopeless. We want to live a life. There's a lot we can do," she says.
A sex worker peer educators group takes place on Fridays. It's attended by around 25 women including Ann and Pauline who is one of the peer educators. Pauline became a sex worker after she lost her office job and her life has been transformed since coming to the centre.
She is now training to be a voluntary counsellor. "You must have passion that people can change and believe that better lives are possible."
Facts and stats
*The Ray Drop-In Centre is supported by KANCO, the local NGO partner of the International HIV/AIDS Alliance.
*DFID funds the International HIV/AIDS Alliance under a Partnership Programme Agreement.
*According to the National AIDS Control Council, Kenya's HIV prevalence fell from over 13% in the 1990s to 7.4% in 2008. This turnaround can be attributed to sexual behaviour change and a higher death rate from AIDS. However, the number of new infections is no longer falling and HIV prevention remains critical.
*Internationally, the importance of linking sexual and reproductive health, rights and HIV in order to increase the effectiveness of the global response to the HIV epidemic is well recognised.
*The majority of new HIV infections are sexually transmitted or associated with pregnancy, childbirth and breastfeeding.
Published 7 June 2010