Case study
Digital vending technology and HIV self-testing
The Martin Fisher Foundation and partners are piloting the use of digital vending and HIV self-testing in an MSM sex on premises location.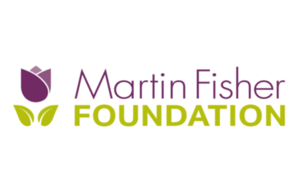 What is involved
Sauna patrons will self-select as higher risk as the sauna is a sex-on-premises venue. Brighton sauna sees about 400 clients each week, where high levels of sexual risk-taking and low levels of HIV-testing have been observed by the sauna staff.
The project offers the immediate benefit of offering sauna patrons improved access to HIV testing through the additional choice of self-testing, free of charge, in a convenient, confidential manner in a known high prevalence location. The Martin Fisher Foundation, through its established partnerships and engagement activities, is ideally placed to lead and collaborate on this innovative project.
Placing a machine which dispenses HIV self-testing kits in venues frequented by men who have sex with men (MSM) will raise awareness of HIV testing, as well as creating a delivery model that offers consumers at most risk, discrete 24-hour access to testing kits.
Comprehensive training including HIV-testing, STIs and referral pathways with the sauna staff will benefit all sauna clients. The sauna staff and outreach workers will ensure that those with a reactive test are adequately supported and signposted to appropriate clinical care for confirmatory testing.
The project is part of a broader multi-agency strategy in Brighton and Hove to get "Towards Zero transmission and acquisition of HIV", a principal aim of the MFF, in partnership with the Health and Wellbeing Board. It will ultimately facilitate more widespread testing in Brighton.
The project is being evaluated using:
comparison of HIV testing rates (measure or compare tests obtained from the vending machine with the existing testing rates at Brighton Sauna)
demographic (age) and HIV testing history data (gathered via digital vending technology during kit acquisition)
cost-benefit calculation (analysis will include cost-benefit calculations to determine number needed to test to detect one positive result and hence cost of detecting one positive result)
number of men engaged with and retained in care following HIV diagnosis
feasibility focus group material
acceptability questionnaire
qualitative interviews with sub-set of testers and new HIV diagnoses
What works well
The MFF, sauna staff, digital vending and HIV-test manufacturers are fully engaged in the project enabling a collaborative and agile delivery throughout the project lifecycle into mainstream funding plans.
The pilot will deliver:
increased testing rates
data on efficacy of HIV self-testing
guidance for future self-testing models
This innovative pilot of a new method of distribution of HIV self-tests has the potential to bring together NHS, community, private and third sector organisations to identify previously undiagnosed HIV positive individuals, encourage self-testers to access care whenever they feel it is appropriate and, importantly, inform the design of an entirely new value-driven model.
Next steps
Findings from the pilot will inform model design and guidance with the main driver of accessing further care, regardless of test result. Once the vending machine prototype is built, other voluntary organisations and the wider NHS will be able to benefit from the design and economies of scale purchasing, to enable a low cost, high value model that can easily be adapted for numerous local and national needs.
Dr Gillian Dean, Consultant in GUM/HIV, Brighton and Sussex University Hospitals said:
It's really fantastic that we've been funded to take forward this innovative project. What's really exciting is that we were initially approached by the sauna manager, who asked us to improve access to HIV testing at the venue.

This collaborative project is a great example of true partnership working combined with innovative technology. The digital vending machines will collect basic epidemiological information and increase HIV testing coverage from 6 hours to 168 hours (24/7) per week.

If the pilot is successful, this approach could be used in future to target other hidden populations such as substance misuse, working women, minorities where English is not their first language, and rural areas.
Further information
Published 1 December 2016