Case study
Competition law case studies
Examples of cartel and other anti-competitive cases from the UK.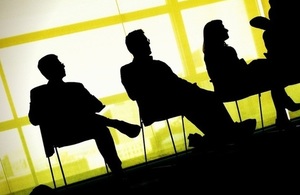 Mercedes-Benz commercial vehicle dealers
In 2013, Mercedes-Benz and 5 of its commercial vehicle dealers were fined over £2.8 million for unlawful cartel activity. The dealers sought to limit competition for the sale of vans and trucks. For example, in one instance 2 dealers agreed that they would include a 'substantial' margin when quoting to customers based in each other's area. In another, 2 dealers agreed that they would not approach customers from each other's area. The fines imposed represented up to 18 months' profit after tax of the businesses involved, but one of the companies avoided a penalty altogether by being the first to apply for leniency and subsequently assisting the authorities.
To read more about this case, visit the CMA's case page.
Construction recruitment agencies
In 2009, 6 recruitment agencies were fined over £7.9 million (after appeal) for price-fixing and for collectively boycotting another company (Parc UK) in the supply of candidates to the construction industry. In 2003 Parc had entered the market with a new and innovative business model to act as an intermediary between construction companies and the different recruitment agencies, which put pressure on the margins of the recruitment agencies. Instead of competing with Parc - and each other - on price and quality, the agencies formed a cartel in which they agreed to boycott Parc and also fix the fee rates they would charge to intermediaries, such as Parc, and certain other construction companies. This type of behaviour can distort competition and drive up staff costs for the construction companies (which in turn can potentially increase the overall cost of projects for clients).
To read more about this case, visit the CMA's case page.
Supply of medicines to care homes
In 2014, 2 pharmaceutical companies were found to have entered into an illegal market-sharing agreement which resulted in fines of over £370,000. Tomms Pharmacy and Lloyds Pharmacy were competing to supply prescription medicines to care homes. The companies agreed that Tomms would not target existing Lloyds' care home customers and in return, for at least some of the time, Lloyds also agreed not to approach existing customers of Tomms. This market-sharing agreement had the aim of reducing competitive pressure between the two pharmacies and may have denied care homes from receiving the benefits of healthy competition, such as improved quality or service. Lloyds came forward first to report the cartel and qualified for immunity, which meant they avoided paying any fines in the case.
To read more about this case, visit the CMA's case page.
Double-glazing spacer bars
In 2006, a number of companies were fined £900,000 for agreeing to fix prices and share the market for supplying aluminium spacer bars (a key material used in double glazing). The companies agreed to divide up 'target' customers between them and fix prices for the most popular sizes of spacer bar. They also set up a non-compete agreement which included fixing a minimum price when quoting to other customers. The ultimate aim of this strategy was to reduce competition between the companies, resulting in higher prices and less choice for their customers and ultimately consumers, who may have ended up paying more for the overall cost of double glazing.
To read more about this case, visit the CMA's case page.
Bid-rigging in the construction industry
In 2009, around 100 construction companies were fined a total of £63.6 million (after appeal) for engaging in illegal bid-rigging activity on nearly 200 projects. The companies colluded when tendering for building contracts, mostly in the form of 'cover pricing'. In some of the tendering rounds, the lowest bidder faced no genuine competition at all because all other bids were 'cover bids' (ie the firm(s) that did not win the contract had colluded with other bidder(s) so as to submit inflated quotes, knowing they would not be picked). This affected building projects across England and included schools, universities and hospitals. As well as reducing the number of genuine bids in the tender process, 'cover pricing' activity such as this deceives customers into thinking that they have received a higher number of genuine bids than is actually the case, and prevents them from taking appropriate action by, for example, approaching other potential bidders for a quote. As a result, clients can end up unknowingly paying a higher price.
To read more about this case, visit the CMA's case page.
Access and alarm systems in retirement homes
In 2013, 4 companies were fined over £50,000 for agreeing what prices to submit for contracts to fit access and alarm systems in retirement homes. When bidding for these contracts, one of the companies shared details of its proposal with a competing bidder with the aim that they would submit a higher bid, thereby enabling the first company to win the bid by having the cheaper price. A minimum of 65 tenders were identified as being affected by these collusive tendering agreements, having a combined value of £1.4 million. This deprived the retirement homes from receiving genuinely competitive bids for these contracts and thus increased the likelihood that they overpaid for the work.
To read more about this case, visit the CMA's case page.
Document information
Published: 18 November 2015