Case study
Code clarification: charging for optimum shelf positioning
Charging suppliers for optimum shelf positioning is recognised as not being consistent with the Groceries Supply Code of Practice (GSCOP).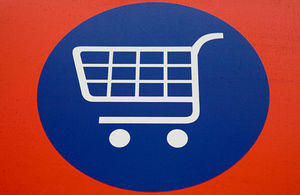 Theme of case study
Charging for best shelf positioning.
GSCOP reference
Paragraph 12 – No Payments for better positioning of goods unless in relation to promotions.
Retailer(s) involved
Tesco plc.
Summary of the issue
The British Brands Group wrote to the GCA on 4 November in response to an article in the Grocer magazine called 'Tesco suppliers asked to pay for eye-level display'. Concern was raised that the article illustrated the uncertainty and confusion which arises from attempting to distinguish between a 'requirement' and a 'request' reflecting ordinary commercial pressures.
The GCA understands that requesting payments from suppliers in return for optimal shelf positioning is not standard practice among retailers, or at any particular retailer. Retailers want to be able to determine shelf positioning in accordance with what their customers want and expect to see, and it is not in their interests to seek to incentivise suppliers in this way.
Handling
The GCA raised the matter with Tesco and sought an explanation of the practice. The issue was discussed at the quarterly meeting on 20 November.
Tesco investigated the issue and has assured the Adjudicator that all buyers have been reminded that GSCOP does not permit payments to be requested in this way and that all suppliers affected have been contacted to rescind the request which was issued in error.
Outcome and GCA decision
The Groceries Code Adjudicator's view is that to ask for payment for shelf positioning is contrary to the spirit, if not the letter of GSCOP, and is effectively a requirement. This is because the inference a supplier would draw from such a request is that, unless they agreed to it, they would suffer some detriment.
A response letter to the British Brands Group was published on the GCA website in December 2013.
Date concluded: December 2013
Published 14 March 2014