C-Enduro: A boat that goes the distance
Portsmouth-based SME develops long-endurance unmanned vessel for oceanographic research, with support from Innovate UK.
ASV has been building a business in unmanned marine systems for defence and oil and gas customers since 2010. But it wasn't until it entered an SBRI competition that the company found a way to move into the market for oceanographic research.
The competition invited proposals for long-endurance marine unmanned surface vehicles (LEMUSV) which could use both existing and new sensor technology to gather data from the oceans for several months at a time.
ASV used the initial £50,000 funding from phase 1 of the programme to develop the concept for the C-Enduro, a rugged self-righting vehicle that uses solar panels, a wind generator and a lightweight diesel generator as energy sources to keep the vessel at sea for up to three months.
The success of this concept led ASV to phase 2 of the competition where they were awarded £390,000 to build a prototype.
C-Enduro: a boat that goes the distance
Maiden voyage to the marketplace
ASV launched the C-Enduro in November 2013 for initial trials near Portsmouth and then in more challenging conditions in a second trial in Scotland. Within three months of officially launching the C-Enduro in March 2014, ASV received two orders, one from the National Oceanography Centre (NOC) and another from Heriot-Watt University, and the company now aims to sell five or six a year.
Dan Hook, Managing Director of ASV, commented: "It's a growing market with a huge number of applications such as research into climate change, support for the oil and gas industry as well as defence applications.
"We worked with a series of partners to build the vehicle. With Hyperdrive, a company from Newcastle, we leveraged some Innovate UK funded work on batteries and motor systems. We also worked with Cranfield University on collision avoidance software," added Dan.
Since taking part in the SBRI competition, ASV has almost doubled the size of its staff from 30 to 55. Dan said: "We've got a really good core team of people and I think ASV is going to grow rapidly over the next 2 to 3 years. We hope to see our staff and turnover numbers doubling in that period and to generate £1-2 million extra revenue.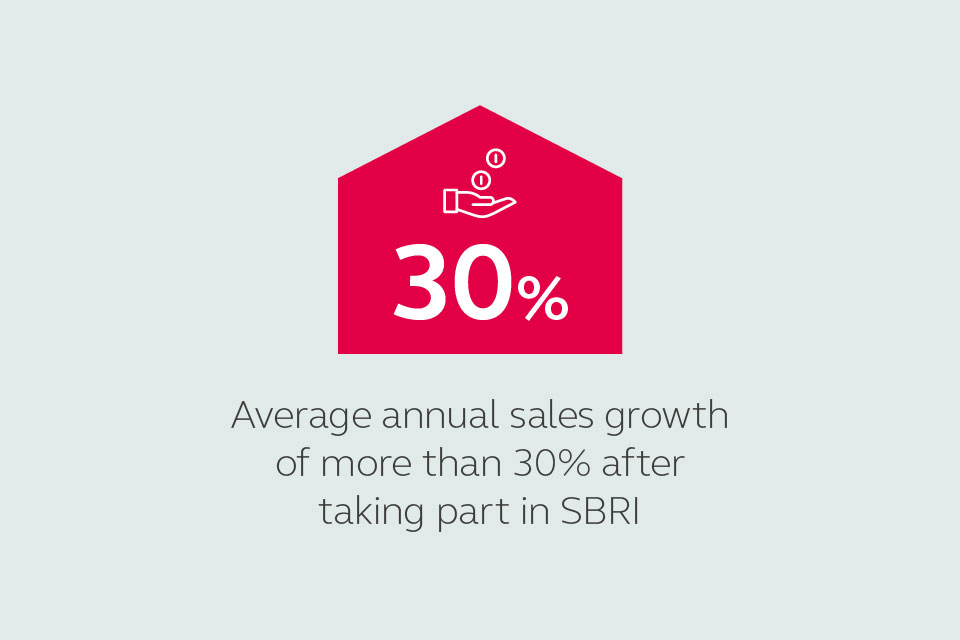 A boost for oceanographic research
SBRI connects public sector challenges with innovative ideas from industry. This competition was run by the National Oceanography Centre and co-funded by the Natural Environment Research Council (NERC), the Defence Science and Technology Laboratory (Dstl) and Innovate UK.
Geraint West, Director of National Marine Facilities at NOC, said: "Oceanographic research at sea can be very costly so new technologies that are cheaper and more efficient are really attractive. SBRI has been a very effective way to identify and engage with new suppliers with novel solutions to our needs."
Dan added: "SBRI has been fantastic for us. It's helped us move from an idea to a product that we know suits the need of the end user.
"The full funding is great but the experience is worth much more than that. The relationships we've built and the publicity we've received have given us a much higher profile and made people far more aware of who we are and what we do."
Published 22 June 2015