Case study
Alcohol treatment: developing an effective local service
How Islington Council is meeting the diverse needs of harmful and dependent drinkers.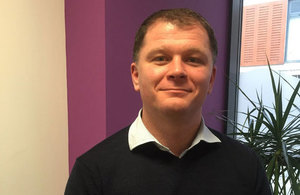 Summary
Councils commission specialist alcohol treatment for harmful and dependent drinkers.
Treatment has also helped to reduce a wide range of physical and social harms to harmful and dependent drinkers, their families and communities.
Barney McGee, Service Manager for CASA Alcohol talks about the specialist treatment service in Islington.
CASA Alcohol Service
CASA Alcohol Service is a community treatment service run by Blenheim, a charity that provides support services for alcohol and drug users, their families and carers. It was commissioned in 2011 by the London Borough of Islington as a direct access alcohol treatment service.
The service provides a range of interventions and is also the entry point to other parts of the treatment system.
Islington is an inner city borough with high levels of alcohol related harm. The population has areas of high deprivation alongside areas of high wealth.
What was involved
We worked with partners to develop the service to respond effectively to the broad range of treatment needs that harmful and dependent drinkers present. For example, a severely alcohol dependent street drinker needs a different kind of support from a mildly dependent professional woman with strong social networks.
What works well
Tailored interventions
We tailor interventions according to severity of dependence and complexity using NICE guidelines. We also deliver interventions to maximise access and responsiveness. The service is actively presented and promoted to challenge perceptions of a 'traditional' alcohol service.
Drop-in service
There is a daily morning drop-in service including a weekly women's drop-in option.
This includes an initial triage ensuring minimal waiting times and immediate practical support.
The drop-in supports clients with:
mental health needs
homelessness
domestic violence
Appointments at quieter times are available for clients who are uncomfortable in a busy drop-in environment. Evening appointments are also available for employed clients.
Individually planned psychosocial support
Our structured treatment provides more intensive support for clients with higher levels of need through daily relapse prevention and recovery groups. The programme reduces social isolation and supports a sense of shared purpose.
We encourage service users to give regular feedback and ideas to help shape the service. For example, we organised a series of group activities and visits to London attractions.
Outreach interventions
We offer several assertive outreach interventions for the most vulnerable people who are not yet ready for structured treatment. This includes:
weekly street outreach sessions in partnership with local authority outreach teams
regular 'in-reach' sessions for the street population (those who may use the streets to drink, beg, sleep rough or sell sex) and for those in supported housing projects
We've found a number of people have successfully entered and completed treatment through this route.
Interventions are also offered to those who are mildly alcohol dependent.
Local partnerships
Partnership is essential to our work. For example, our partnership with NHS specialist alcohol service offers community detoxification on site. We also offer regular in-reach sessions from providers of:
housing advice and education
training and employment
We provide a weekly evening session in partnership with the local drug service for younger users of alcohol and recreational drugs.
There is also an email response service for a web-based screening tool that offers intervention where appropriate.
Our sessions with the probation service has strong success rate.
We work with a wide range of organisations including our service for:
adult family members
for children and families of alcohol users
What could be better
We continuously seek to improve accessibility and responsiveness to different groups. Islington is an ethnically diverse borough. We plan to extend our links with local community organisations and work with them to identify the best ways to reach and respond to particular communities.
We plan to keep some specialist interventions for older people beyond charitable trust funding and increase referrals.
Next steps
We will continue to expand our volunteer counselling service and make use of local National Drug Treatment Monitoring System (NDTMS) data.
Further information
Email: Casa332@blenheimcdp.org.uk or b.magee@blenheimcdp.org.uk
Published 21 January 2016