Flooding and sinking of stern trawler Ocean Way
Location: 18 nautical miles north-east of Lerwick, Scotland.
Accident Investigation Report 10/2018
Investigation report into marine accident including what happened, safety lessons learned and recommendations:
MAIB investigation report 10-2018: Ocean Way
Annexes to MAIB investigation report 10-2018: Ocean Way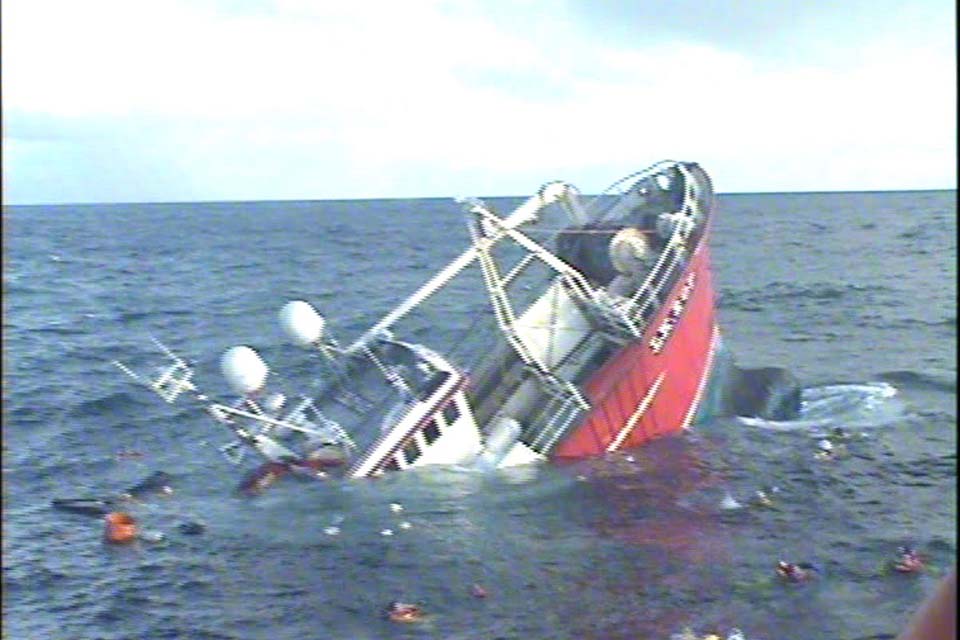 Photograph: RNLI
Summary
On the morning of 3 March 2017, the trawler Ocean Way foundered after suffering a flood in its aft compartment/accommodation space. The flood was almost certainly the result of hull damage caused when the port trawl door struck the hull during recovery of the gear. Despite the crew's efforts to bring the flooding under control using fixed and portable pumps, the ingress of water exceeded the pumping effort and Ocean Way succumbed to overwhelming down flooding when the open accommodation space escape hatch submerged.
Safety lessons
the absence of a bilge suction in the aft compartment hampered the crew's ability to tackle the flood

although the crew of Ocean Way had undertaken regular drills, this had not properly prepared them for the scale of flooding faced on the day of the accident

the Maritime and Coastguard Agency's Fishermen's Safety Guide did not include guidance for attacking a flood and nor did the crew of Ocean Way have a local procedure to follow
Recommendations
A safety recommendation (2018/115) has been made to the Maritime and Coastguard Agency to update its guidance on dealing with a flooding emergency, and to clarify the requirement for a dedicated bilge suction in each watertight compartment of 15-24m fishing vessels.
Related publication
A safety flyer to the fishing industry highlighting a number of the safety lessons was produced for this report.