Collision between general cargo vessel Daroja and oil bunker barge Erin Wood
Location: 4 nautical miles south-east of Peterhead, Scotland.
Accident Investigation Report 27/2016
Investigation report into marine accident including what happened and safety lessons learned:
MAIB investigation report 27-2016: Daroja/Erin Wood
Annexes to MAIB investigation report 27-2016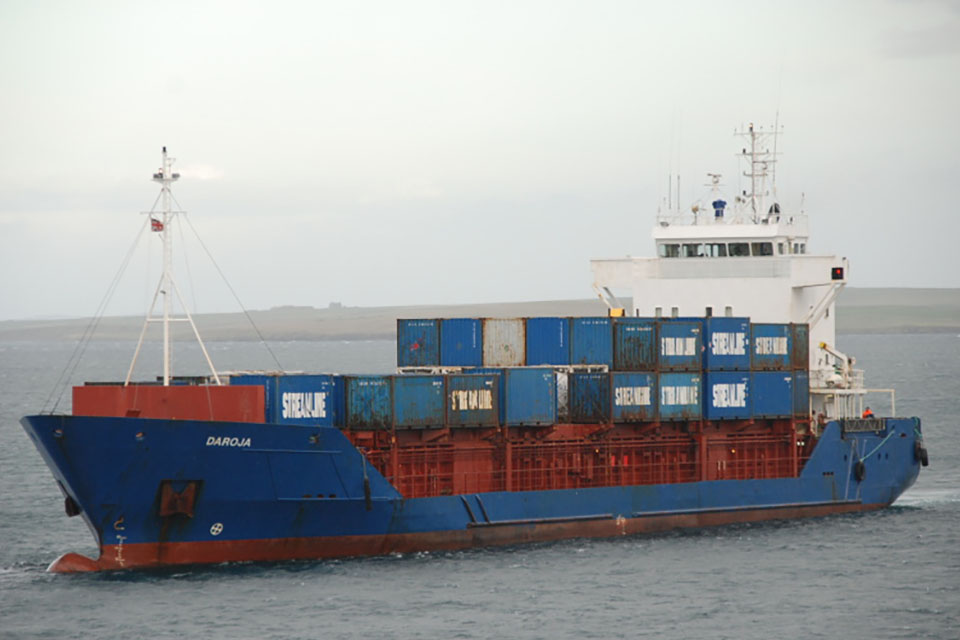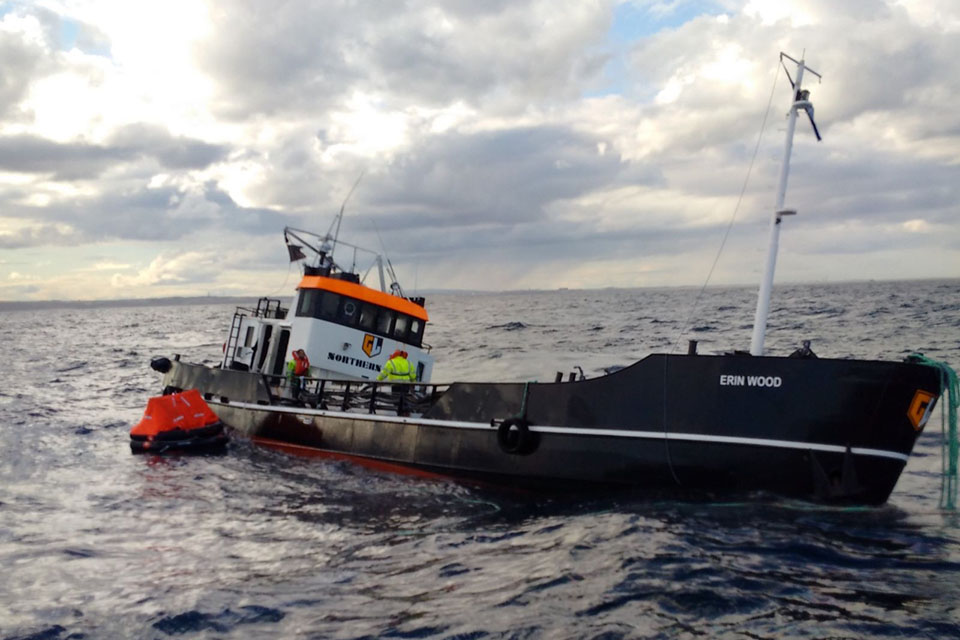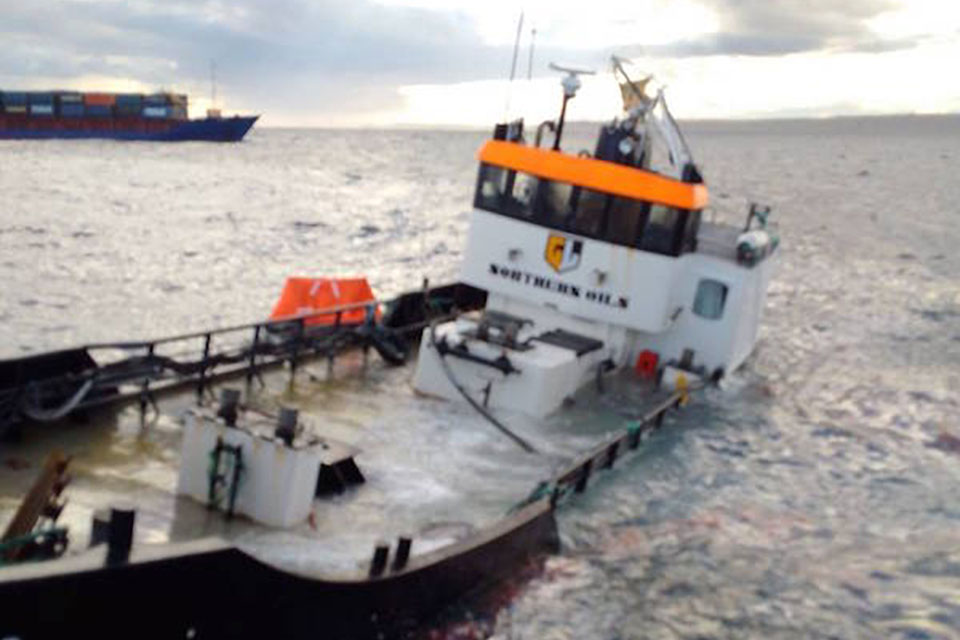 Erin Wood post-collision with Daroja standing by (photo: RNLI)
Summary
On 29 August 2015, in daylight and good visibility, the cargo ship Daroja and the bunker barge Erin Wood collided just east of Peterhead, Scotland. Erin Wood was badly damaged and its crew put in danger; there was also some minor pollution from leaking fuel cargo. The accident happened because a proper lookout was not being kept on either vessel. This meant that watchkeepers in both vessels were unaware of the risk of collision and took no action to avoid the other ship.
Safety lessons
avoiding collision starts with keeping a good lookout in order to detect other vessels and assess the situation. This is a key principle of safe navigation and should be maintained by all ships at all times

similar to previous MAIB investigations, this accident highlights the potential consequences when the risks associated with the Officer of the Watch (OOW) being the sole lookout are not effectively addressed

a high standard of watchkeeping involves using all the information available on the bridge to build and maintain a good picture. In this case radar, visual and Automatic Identification System (AIS) information could have been utilised more effectively on both ships

the flooding of Erin Wood happened because the vessel was underway with both the upper deck weathertight doors open. Care should always be taken at sea and watertight or weathertight doors should not be left open unnecessarily
Recommendations
Safety recommendations (2016/156 and 2016/157) have been made to the managers of both vessels intended to raise the standards of watchkeeping at sea. A recommendation (2016/155) has also been made to the St Kitts and Nevis International Ship Registry regarding the inspection of new vessels joining the flag.
Published 22 December 2016