The HMCTS reform programme
Information on our Reform Programme, including how to engage with the programme, get involved in projects and stay updated on progress and developments.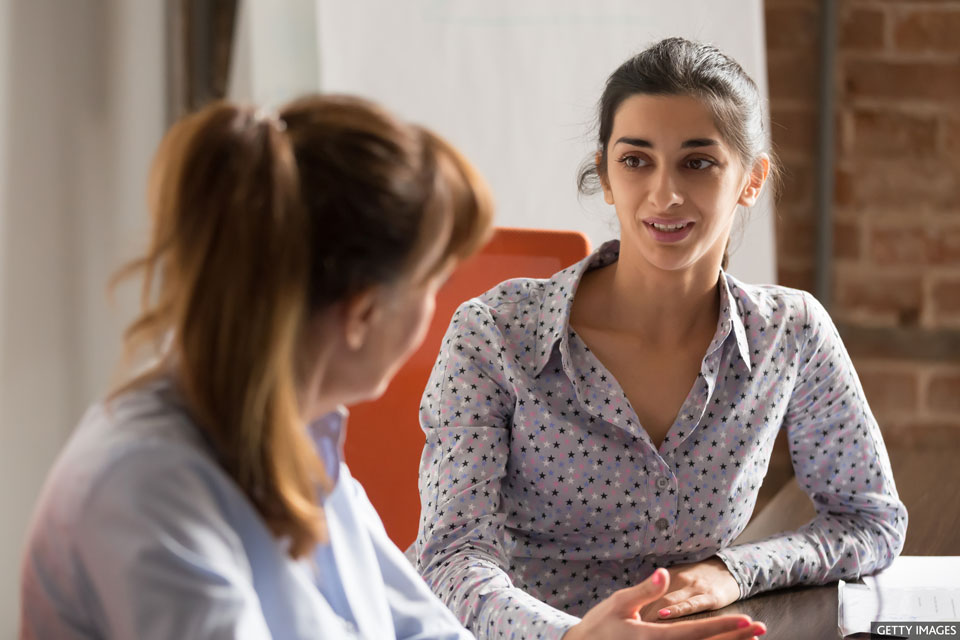 A justice system for those who need it most
Our justice system defends our fundamental rights and freedoms. It is a cornerstone of our modern society and it must serve all those who call on it, when they call on it. From some of the most vulnerable people in our society, to families in crisis, victims of crime, claimants and commercial businesses – we have a responsibility to administer a justice system that is accessible to everyone and operates efficiently.
This reform means more and better ways to access justice for all those who need it, quicker and simpler processes for professional and public court users alike and a workforce that is as effective as it can possibly be. It means giving judges more time to do their job by cutting down on unnecessary paperwork and reserving court time for the most complex cases. It means making justice easier.
Modernising now to build a solid foundation for the future
As well as protecting and upholding the rights of citizens, our justice system is the envy of the world, attracting billions of pounds of business each year as people all over the globe choose to have their cases heard in a fair and independent system, proven over centuries. But significant parts remain antiquated – with paper-based, complicated systems that were not designed around the people who use them. It is out of step with the modern world.
We have been modernising our services since 2016, providing new, user-friendly digital services and improving efficiency at the same time. The original vision for reform - to modernise and upgrade our justice system so that it works even better for everyone - remains true. But we must recognise that the world has changed since 2016 – and rapidly so – as a result of the COVID-19 pandemic that started in 2020.
To simply be able to keep our courts operating, we have had to adapt quickly and make immediate changes to our ways of working and our technology. It is now even clearer that we need to finish our programme of reform so we can recover from the impacts of the pandemic, ensure our future resilience and provide a platform for future development to meet the demands of an ever-changing society.
Progress so far
Reform is already well under way and having a huge impact for the public.
over 426,000 people have used our online services, keeping simple claims out of court and reserving judges and court space for the most difficult cases.

we now have online services for appealing immigration and asylum decisions, disputing benefits decisions and for local authorities to apply to take children into care. All of this helps some of the most vulnerable people facing difficult situations get justice as quickly as possible and supports litigants who do not have legal representation.

our single justice procedure deals with simple, non-imprisonable cases (such as speeding of fare-evasion) out of court. It minimises delay and frees up court time for those cases that need to be heard in court. For anyone pleading guilty to an offence, it means they don't have to attend court and their case is likely to be dealt with faster and more efficiently.

we're starting to roll out our brand-new digital platform to manage 1.5m annual criminal cases. It means victims will see justice more quickly and we will be able to manage the surge in demand brought about by 20,000 new police officers.
Reform in a time of COVID-19
We have come a long way, but the case for continued modernisation is more compelling than ever. The pandemic has shone a light on courts and tribunals and highlighted that the most resilient services are those where there has been investment, where we have introduced digital options for users, and new technology to facilitate alternative ways of working. The antiquated systems that necessitated the need for reform in the first place have been exposed as fragile in the face of an extremely challenging environment.
Online services, remote hearing capability and paperless systems have all played their part in reducing the need for people to visit sites in person and be able to follow their cases, do their jobs or file information online.
Without the modernisation that has already happened, large parts of the system such as probate and divorce would have almost ground to a halt. Instead, divorce performance is the best it has been in years. The Special Educational Needs and Disability tribunal has been running as a completely remote hearing since the start of the pandemic. This means families in crisis, often with children with complex needs, can seek justice quickly and easily.
Put simply, reform is important to our recovery. It has enabled us to keep the wheels of justice turning during the pandemic. And it will help us tackle the longer-term impact of the pandemic.
Foundations fit for the future
Modernisation is not just the means to respond to, and recover from, the unique challenges of the pandemic. It is the foundation for a new world of improved access to justice, where rising demand is met, and disputes are resolved quickly without the need to go to court.
Our ambition – regardless of the pandemic – has always been to play our part in establishing a modern justice system. And there is still more work to do. We are working on improvements so people can make money claims for an unspecified amount, apply for adoption, enter child custody cases and resolve possession claims, all online. Paper forms will be shorter, in plain language, and paid staff will be on hand to help online and by phone. We will complete the national roll-out of the Common Platform, providing a single case management system for criminal courts and CPS. This means the most serious cases will be supported by the modern infrastructure it deserves. We will have efficient, digital courts, with new IT systems and screens, as befits any modern service. Our new scheduling and listing tools will enable us to list cases more efficiently and to provide detailed data on how we use our valuable court space.
Our reform – and our response to, and recovery from, the effects of the pandemic – will be the foundation on which we build a justice system that is fit for this bold new future. A system that plays its part in the stability of society and the smooth running of the economy. And one in which the public, court users, the judiciary and legal professionals, all have absolute confidence.
Jurisdictional fact sheets and case summaries
See fact sheets on our reform projects in each jurisdiction:
Engaging with others
We engage with a range of other stakeholders, including professional and public user groups, who work with us on aspects of the reform programme as well as collaborating on new development proposals.
Sign up to our email alerts to keep in touch with progress on reform.
See our summary of progress against our commitments to improving engagement.
Newsletters
We publish monthly newsletters about our progress.
Reform events
Our events page includes a range of opportunities for us to gather views and feedback from those who use the justice system and those working within it.
Inside HMCTS blog
Our Inside HMCTS blog encourages two-way engagement on our reform progress, providing regular updates on our projects and new online services.
Contact us
As our reform programme gathers pace, we want to continue the conversation with you. You can find out the latest and tell us what you think in any of the following ways:
Published 9 November 2018
Last updated 27 July 2022
+ show all updates
Updated the contact email address.

Added translation

Reform Programme information updated and new information fact sheets published.

Welsh translation added.

Added translation

Add link to stakeholder groups

Link to email alerts added.

First published.