The HMCTS reform programme
Information on our reform programme, including how to engage with the programme, get involved in projects and stay updated on progress and developments.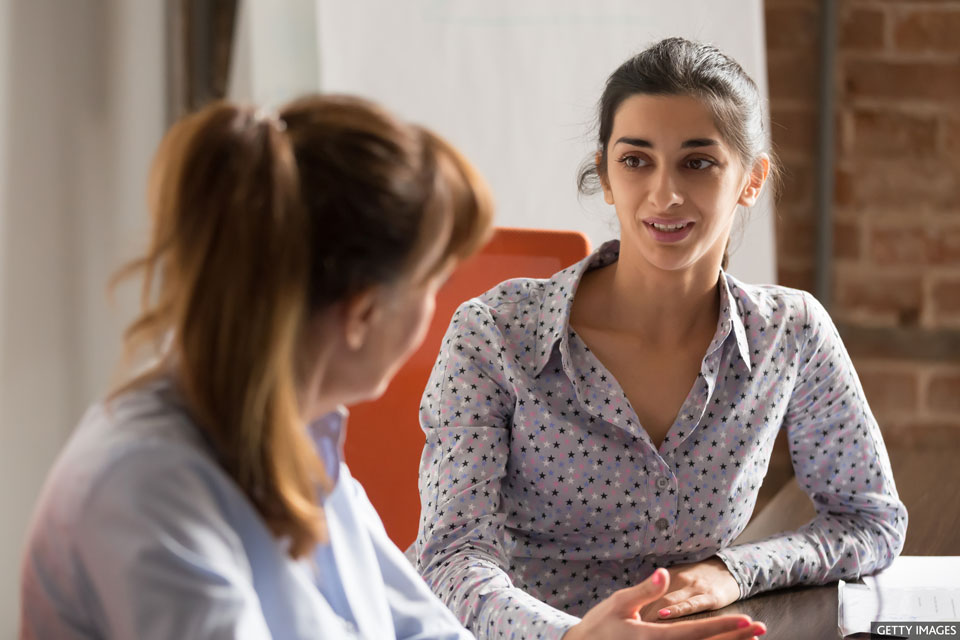 Our reform programme
We are working on an ambitious programme of court reform, which aims to bring new technology and modern ways of working to the way justice is administered.
In collaboration with the senior judiciary and the Ministry of Justice, we are investing £1bn to reform our courts and tribunals system.
Our systems and processes have not kept pace with the world around us. We know we can make justice less confusing, easier to navigate and better at responding to the needs of the public. We want every user to feel they have been treated swiftly, fairly and with respect.
We are building a modern system for administering justice which will benefit everyone who uses it. By designing systems around the public who need and use our services, we can create a more effective system for them and generate efficiencies for the taxpayer.
Background to reform
The reform programme was launched in September 2016 in a joint statement from The Lord Chancellor, Lord Chief Justice, and the Senior President of Tribunals on their shared vision for the future of HMCTS. A subsequent consultation explained what we were doing to achieve reform of the justice system, and invited the public and interested stakeholders to give their views on certain specific measures.
What will this mean for users
Our vision for reform is to "modernise and upgrade the justice system so that it works even better for everyone, from judges and legal professionals, to witnesses, litigants, and the vulnerable victims of crime".
This means a civil, family and tribunal justice system which provides a seamless end to end journey for users, is sensitive to their needs, and enables them to start their case and set out their dispute as simply as possible. Users will be able to opt to resolve simple disputes online with the support of a mediation service, and if that is not appropriate, progress it under the case management of judges to resolve the dispute online, or at a hearing they can attend by video, or in person in a court or tribunal room. We will introduce the kind of digital working in civil and family courts, and in tribunals, that legal professionals and others have become used to in the criminal courts.
In crime, our ambition is to build on the more recent improvements to introduce digital working and provide smarter, more joined-up and streamlined processes to deliver better criminal justice for all. We will increase digital working throughout the criminal courts, enabling all participants in the criminal justice system to work from the same information to reduce duplication of effort, and introduce more consistent working practises. We will improve efficiency and accessibility and deal differently with things that don't need to be in court.
It will remain of the utmost importance that proceedings are open to the public and media. We will make sure that people can view cases and access outcomes of cases if they want to. To do this we will maintain and improve our approach to open justice by making lists of cases being heard available online and the result of cases will be available from our Courts and Tribunals Service Centres (service centres) upon request. We will also continue to make outcomes available to the local press, and press access will be maintained. Proposed fully video hearings will be designed to ensure the commitment to open justice is maintained with observation terminals located in viewing areas inside court buildings under consideration.
On 5 November 2019, we hosted our 3rd annual public user engagement event in London. In addition to covering the latest from the civil, family, tribunals and crime programmes, we acted upon user feedback to get to the heart of answering key questions such as how the programme supports users to access justice, how we will measure if Reform has succeeded, and what going to court will look like in the future. Our event page has the reform materials that were shared on the day.
Also see our 'Putting people at the heart of reform' Public Accounts Committee response that explains in more detail what reform will mean for the users of courts and tribunals and their services.
Progress
During the first phase of the reforms, we established the basics, testing early versions of our online divorce, probate, civil money claims, social security appeals and online plea services, and started putting infrastructure in place such as more Wi-Fi. Less visible but as important, work also began to prepare for the next phase such as procurement work, location analysis, leases for buildings, and detailed service design work.
In the second phase, we began opening up these online services to more people and starting new ones such as those in public family law, and immigration and asylum tribunals. We started building our 'enabling' services (such as technology for video hearings, and to support listing) and began the work to establish a move towards a more professional and responsive service (including setting up the first two service centres to deal with user queries more effectively and promptly and to support the work of local courts and tribunals).
Now heading into the third phase, we will be scaling up our new services and processes. Online services will be expanded and extended so they are available to a wider range of people and offer a complete end-to-end service to users. The number of service centres will expand, with more staff providing more services from them over time, and we will be designing and putting in place what we call 'common capabilities' – building blocks enabling us to build the next set of services more rapidly, and to support things like consistent and effective access to case information for legal professionals. Testing of the Common Platform in the criminal justice system will continue and expand, and more summary cases will be handled digitally rather than with inefficient paper-based systems.
Performance
The programme has also benefited from scrutiny from Parliament and statutory bodies.
The House of Commons' Public Accounts Committee report into the programme in the summer of 2018 raised particular questions about the programme's timetable for delivery, and we have since extended the length of the programme in response. The Committee made six recommendations, all of which we accepted and published our response online.
This had followed another report into the programme by the National Audit Office in May 2018. In autumn 2019, the NAO subsequently published an update on progress made by the programme since its initial report, and provided updated recommendations which were welcomed.
In addition, the Justice Select Committee of the House of Commons is undertaking an inquiry into the impact of the reform programme on access to justice. we submitted written evidence to the inquiry.
Jurisdictional information and updates
The reform programme is wide and complex. The links below provide jurisdictional specific updates and progress over five overall strands to illustrate the main elements of the programme:
Who we're working with
HMCTS reports to the Lord Chancellor, the Lord Chief Justice and the Senior President of Tribunals through an independently chaired Board. The way we operate is set out in our framework document.
Judges are part of the governance of HMCTS. They form part of the reform programme decision-making structure and work with us on many individual projects.
We regularly engage with legal professional bodies such as the Bar Council, the Law Society and the Chartered Institute of Legal Executives(CILEX). These bodies are also working collaboratively with us to ensure practitioners' views are considered in the development of proposals and design of reformed services.
We have also been engaging with a range of other stakeholders, including professional and public user groups, who work with us on aspects of the reform programme as well as collaborating on new development proposals.
We effectively engage with partner organisations within the justice system and other government departments, local authorities and third sector organisations. We frequently work closely with the Department for Work and Pensions (DWP), the Crown Prosecution Service (CPS), HM Prison and Probation Service (HMPPS), the Legal Aid Agency (LAA), the Youth Justice Board (YJB), the criminal defence community, and many others.
Newsletters
We publish monthly newsletters about our reform progress, together with regular editions of our HMCTS reform update.
Reform events
Our events page includes a range of opportunities for us to gather views and feedback from those who use the justice system and for those working within it.
Events include an international conference on online courts, live online events and showcase opportunities for users to get hands-on with some of our new and developing services.
Inside HMCTS blog
Our Inside HMCTS blog encourages two-way engagement on our reform progress, providing regular updates on our projects and new online services.
Contact us
As our reform programme gathers pace, we want to continue the conversation with you. You can find out the latest and tell us what you think in any of the following ways:
Published 9 November 2018
Last updated 6 February 2019
+ show all updates
Welsh translation added.

Added translation

Add link to stakeholder groups

Link to email alerts added.

First published.