CCS health temporary staff frameworks
Information for NHS trusts on the Crown Commercial Service (CCS) health temporary staff frameworks approved by NHS Improvement.
CCS provides the NHS with a compliant way to source all of their agency staffing needs through framework agreements that have been approved by NHS Improvement, alongside a framework for workforce management (staff banks). This page provides NHS trusts with further information about the approved frameworks and the benefits they offer.
Background
NHS Improvement has implemented a price cap on the amount of money that trusts can pay per hour for agency staff working for the NHS. Alongside the cap, new rules came into force on 1 April 2016. They include a requirement that all agency staff sourcing must be done through approved framework agreements.
Why choose CCS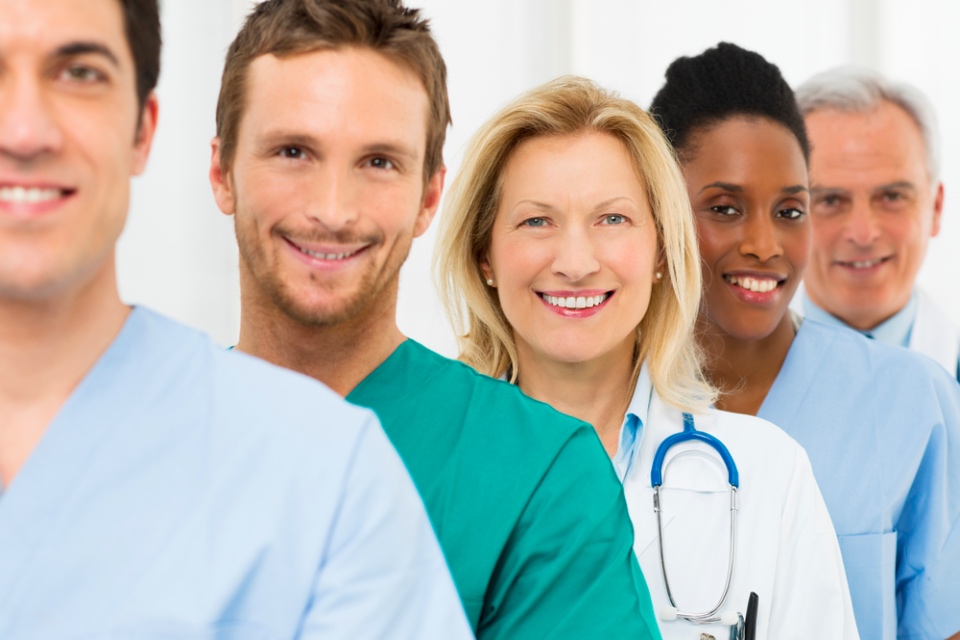 Compliant:
are contractually embedded in all our approved temporary staffing frameworks.
Flexible: our override mechanism allows you to stay "on framework" if you need to go over the price cap in exceptional circumstances to get the right staff to ensure patient safety.
Free to use: there are no customer fees or charges to use our frameworks.
Support: we will give you advice and guidance on how to use the frameworks and provide hands-on support to help you achieve savings.
Choice: an extensive range of suppliers from small regional businesses to national organisations.
Managed: our in-house assurance team ensure all our suppliers comply with NHS Employment Check Standards.
What our customers say
"The help I received with a recent procurement ran through the framework for Multidisciplinary Temporary Healthcare Personnel, on behalf of three trusts, was of the highest standard … and will help save millions of pounds a year."
Richard Somerset MCIPS, Senior Category Manager, Doncaster and Bassetlaw Hospitals NHS Foundation Trust
"The health workforce team has been extremely valuable in supporting our competition for workforce management. We had a key contact from the team who we could go to for advice and guidance throughout the process."
Denise Sayles, Head of Contracting at Leeds Teaching Hospitals NHS Trust
The CCS frameworks
Agency staffing
There are 2 CCS frameworks, both approved by NHS Improvement, for you to use. They are:
Multidisciplinary Temporary Health Personnel (RM3711) - use this agreement to source all your temporary clinical staff needs, across all health and social care job roles and pay bands, including locum doctors, nurses and social care roles.

Non Medical Non Clinical (RM971) - use this agreement to source temporary non-clinical staff in any office, clerical or manual role from the most junior to the most senior, including board level roles. For example, administrative, legal, IT, catering, portering and security roles.
Staff banks
We also have a Workforce Management (RM1072) agreement which complements our NHS Improvement approved frameworks. It is designed to support you in managing your workforce more effectively and reducing your reliance on agency staff.
Supplier assurance
We operate an internal supplier assurance function to provide us with assurance that framework suppliers are fulfilling their contractual obligations, including NHS Employment Check Standards before placing candidates. Learn more:
Advice and support
For guidance on how to use the frameworks and hands-on support to help you achieve savings please get in touch:
We share regular news and updates for NHS trusts on Twitter and LinkedIn so, if you are not already following us, please follow us on Twitter and connect with us on LinkedIn.
You can also sign up for email alerts which will let you know when we have added or updated information on the GOV.UK website. It is a great way to stay up to date with the latest news and information from CCS.
Published 14 April 2016
Last updated 11 September 2017
+ show all updates
Added new health workforce brochure and updated NHS Improvement links.

Updated page to remove details of expired frameworks.

Replaced workforce management brochure with update version.

Updated brochures

Added health supplier assurance information.

Removed workshop details as now taken place.

Added new brochure: 'Total Workforce Solutions'.

Updated Agenda

Added agenda for October workshops.

Added details of free workshops in October to support NHS trusts in managing their workforce more effectively and reducing reliance on agency staff.

Added information about the upcoming events the health workforce project team will be at.

Added brochures providing an overview of each agency staffing framework.

Customer testimonial added.

Added NHS Improvement agency staff price caps table.

Updated event information

Extra London event on 1 June added as 19 May is now full.

Added link to brochure "Complying with NHS agency rules".

Updated benefits information.

Added details of the regional workshops we are hosting 17-19 May.

First published.