Guidance
HM Land Registry portal: suspend or unsuspend an account
How Business e-services customers (business unit administrator role) can suspend or unsuspend a user account through the portal.
Find user account
Select 'Administrative services', then select 'Manage users'.
To find a 'User account', enter the person's 'User ID' (Username). Another way is to search by 'Surname'. You can also enter their 'Forename', which will narrow the search. This is useful where your business unit has more than one person with the same surname.
Select 'Search'.
To find a user, you can also select the option: 'Show all user accounts'.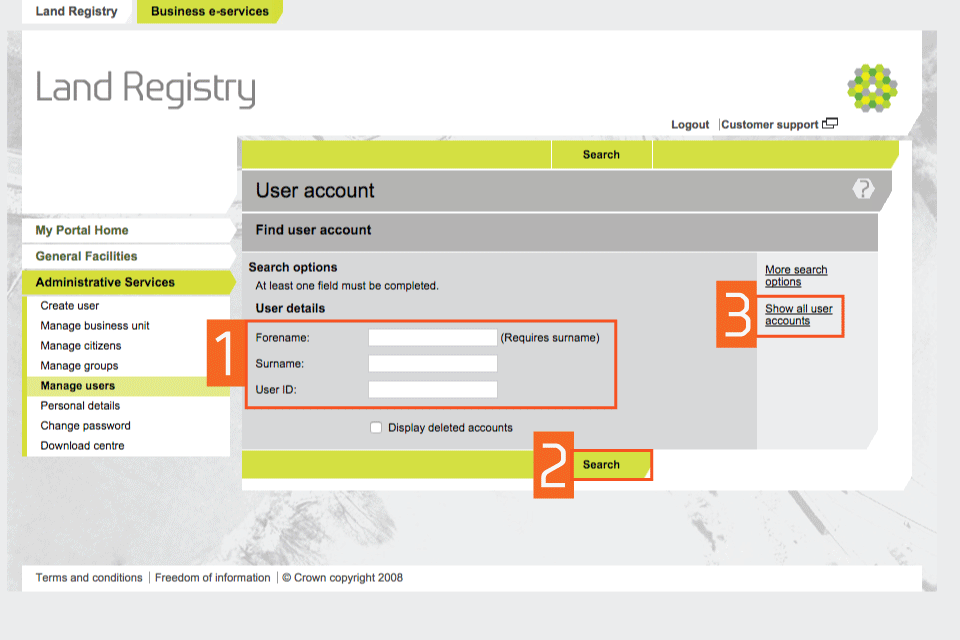 Suspend an account
Check that the search has found the correct user's details.
If not, select 'Previous' to go back and search again.
When you have the right account, select 'Suspend account'.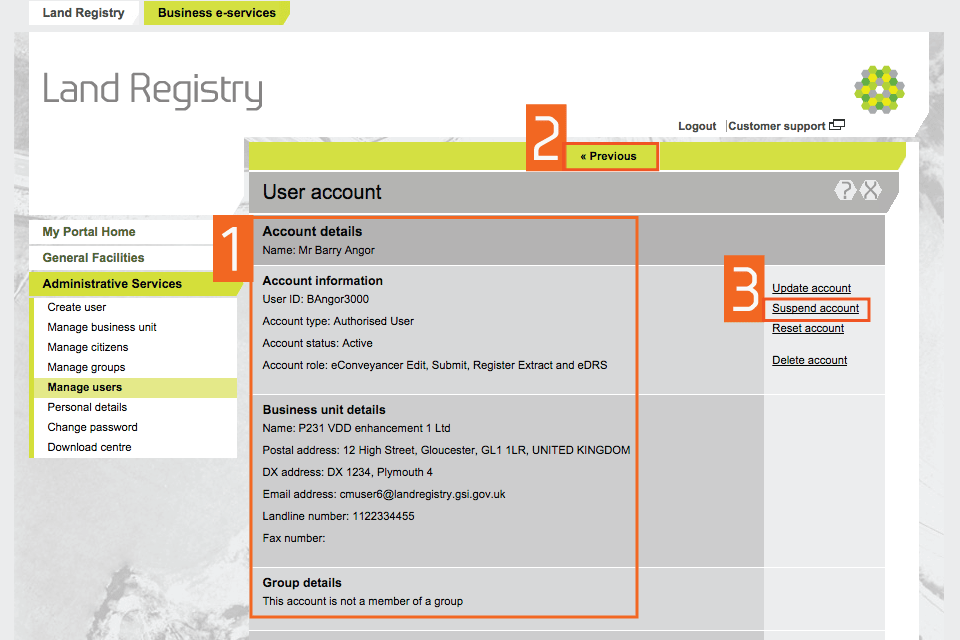 Reason for suspension
Select the reason why the account is being suspended.
If you want to enter your own reason, select 'Other - free text' (maximum 251 characters).
Select 'Save' to continue.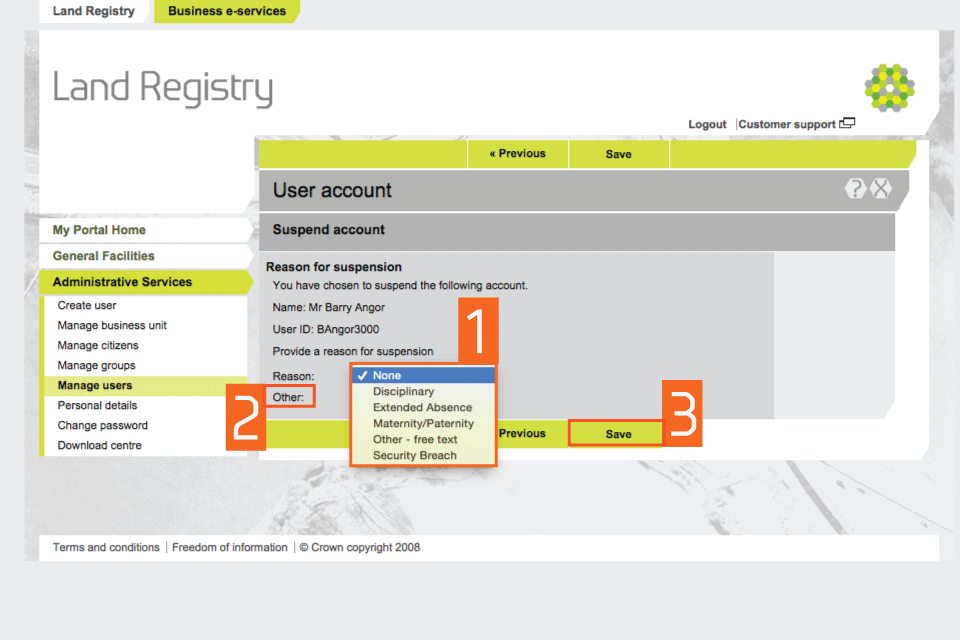 Confirmation of suspension
A message will confirm that the account has been suspended.
Select 'Return to user' to continue.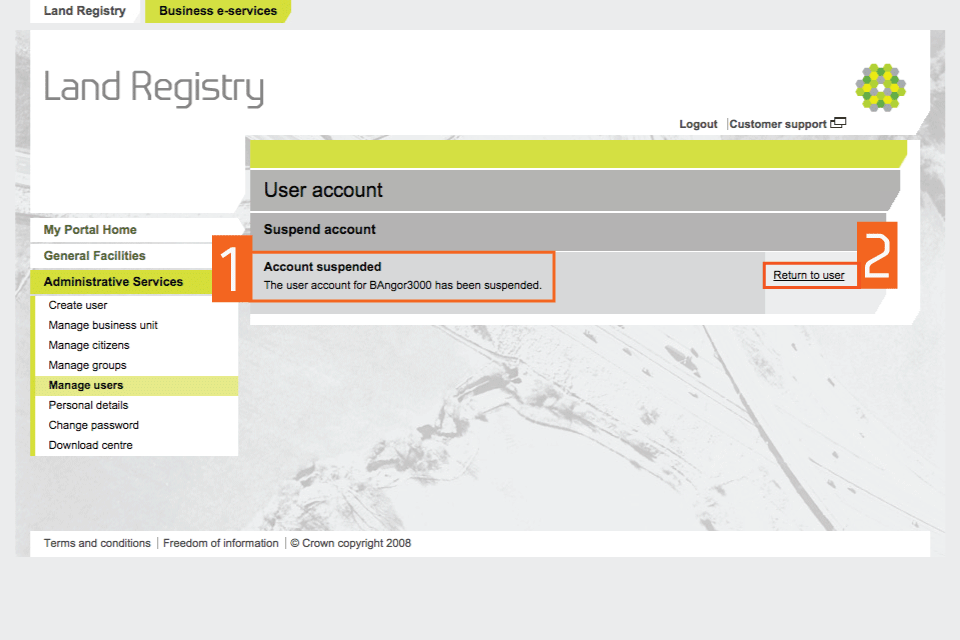 Updated account details
This message shows the account status as 'Suspended'.
The link to 'Unsuspend account' only appears when an account has been suspended.
If you want to suspend another user's account, select the cross in the top right hand corner.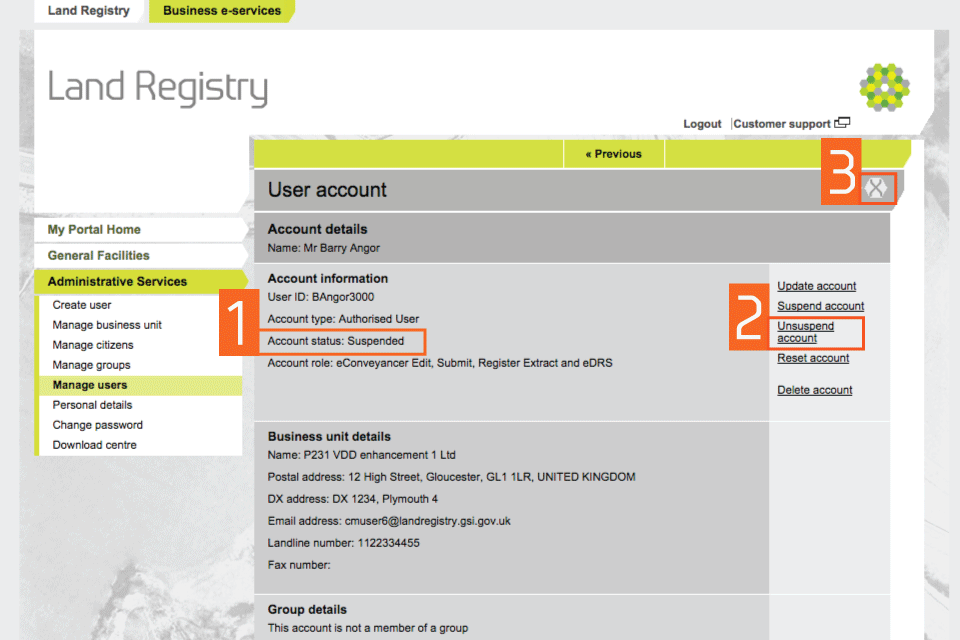 Unsuspend an account
Select 'Unsuspend account'. If the account has been suspended by HM Land Registry, you won't be able to unsuspend it and will need to contact your customer team (if you have one) or use our online contact form to ask for it to be restored.
Confirm that the account shown is the correct account to be unsuspended:

if not, select 'Previous'
if it is the correct account, select 'Next' to continue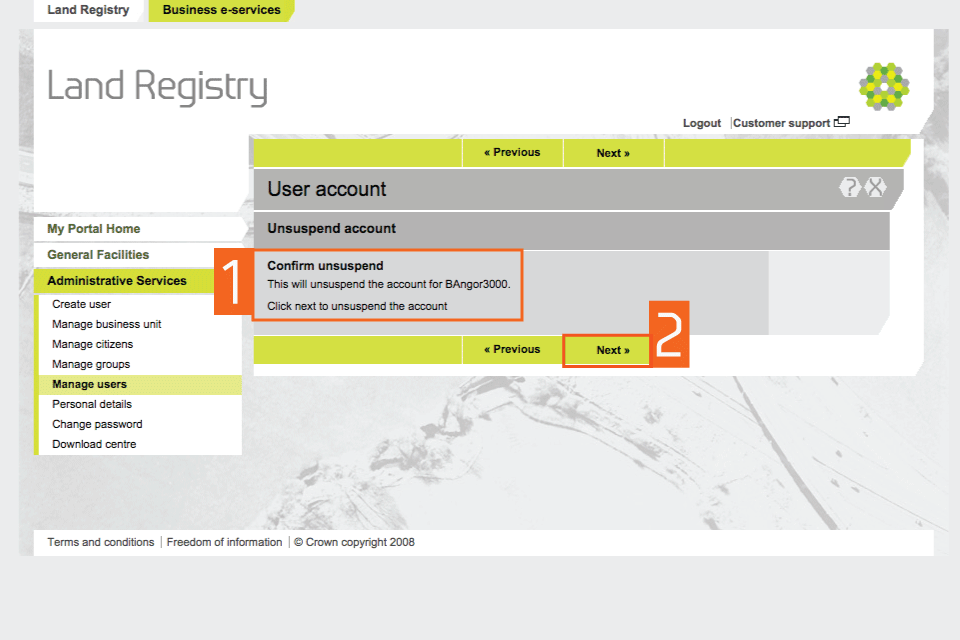 Confirmation that the account is unsuspended
A message will confirm that the account has been unsuspended.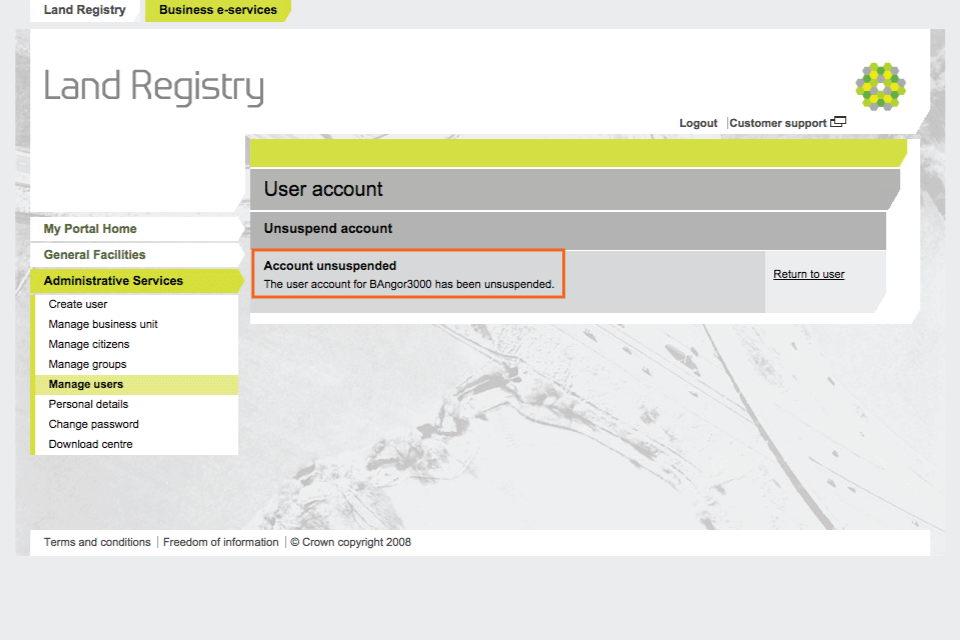 Get PDFs from suspended or deleted user accounts
If a user account has been suspended or deleted, you cannot access their PDFs in the 'Another user's downloads' area. To access their files, visit the 'Business Unit' download area and search by title number or your customer reference.
You can access PDFs free of charge for 30 days (inclusive) from the day the registration was completed.
Logout
When you have completed your tasks, select 'Logout' at the top of the screen to exit the system securely.