HMCTS reform update - Civil
The latest progress made in our reform programme in the civil jurisdiction.
In our civil jurisdiction, existing processes can be protracted, inefficient and costly. We are creating a system that enables people to manage and resolve disputes fairly and speedily.
This will involve more mediation and fewer hearings. It will involve simpler processes and online routes for those seeking civil justice and provide good quality digital systems to replace inefficient, paper-based systems.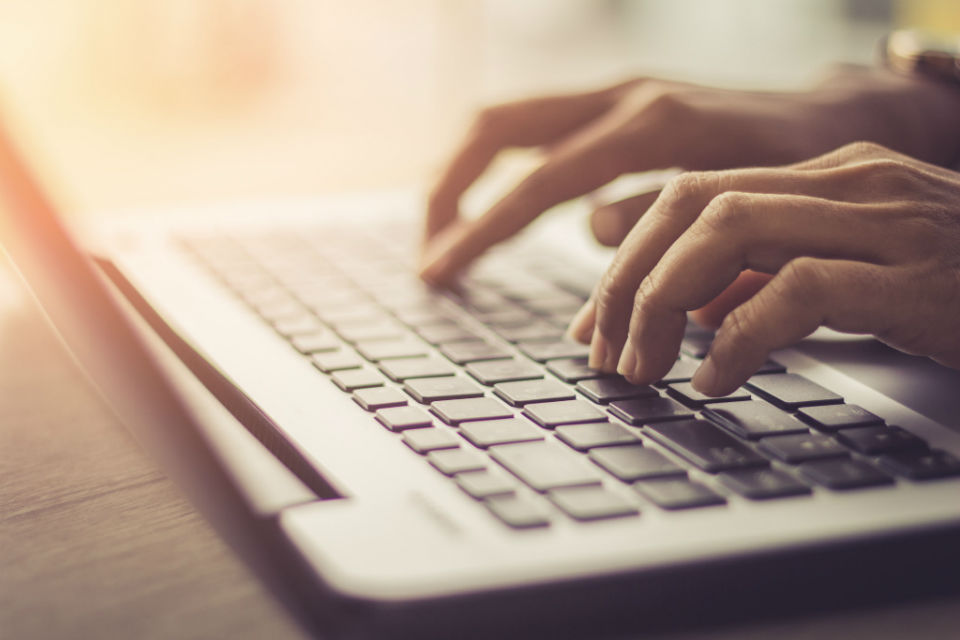 The extension of the programme by a year to 2023 will allow more time to develop some of the shared systems that sit behind our next set of online services and to review and re-order some of our planned work.
What our reforms have delivered so far
nine out of ten members of the public who have used the service say they are satisfied with the civil money claims online service, and the time to settle cases has been more than halved – from three months to just over a month
more than 62,000 online claims have been made since the service launch last year worth a total of more than £6m
more than 200 settlements have been reached online without involving a court
the online system for legal professionals supporting multiple claims is being piloted with 10 law firms.
users in the Queen's Bench Division (claims and appeals) and the Business and Property Courts can issue claims, file documents and pay court fees online
By the end of this year, we will have
started an opt-out mediation pilot for claims for less than £300 within civil money claims online, offering claimants and defendants the opportunity to resolve their case out of court
expanded the civil money claims online service and made it available to more professional users
extended the e-filing service to the Court of Appeal (Civil Division), Administrative Court, the Upper Tribunal Chambers and the Employment Appeal Tribunal
See our Reform Update which provides regular progress updates on our reform programme.
Civil money claims online
This is a digital service for people to resolve civil money claims in a simple, accessible and proportionate way. Since March 2018, users have been able to issue and respond to online civil money claims of less than £10,000. By the end of April 2019, over 62,000 claims had been issued using this system and more than £6.36 million taken in court fees.
Almost 90% of users of the service say they are satisfied or very satisfied with the new service and cases are being resolved more quickly too. The average time to settle a case using the online process is 5.2 weeks compared to 13.7 using our non-reformed services.
The service also allows users to settle claims without the need for any third-party involvement. Parties can make and accept "without prejudice" offers online and a settlement agreement, drafted by the service, is provided to settle the case. By the end of April 2019, more than 200 settlements had been reached in this way.
A version of the system designed to support legal professionals managing multiple claims on behalf of their clients is being tested with 10 firms and will be made available to more professionals later this year.
In the summer we will pilot an "opt-out" mediation service for defended cases up to £300, meaning those claims that meet the criteria will be automatically scheduled for mediation in an attempt to resolve the case before to going to court, unless either party decides against it.
We will also be working to expand and improve the service to make available to users a complete digital end-to-end system. Between summer 2019 and summer 2020, we will expand on the type of claims that can be issued and build further stages of the system, enabling:
more online negotiation and settlement
uploading of evidence
giving judges the facility to decide cases 'on the digital papers' either at a face to face hearing or by determination on the 'digital papers'
a structure for cases going to and through hearings
The Royal Courts of Justice
In the first quarter of 2019 the project delivered the first tranche of developments to our e-filing service, extending it to both the Queen's Bench Division (claims and appeals) and the seven regional Business and Property Courts outside London. This means users can now issue claims, file documents and pay court fees online.
More than 750 new users have registered to use the service, and there are already over 5,000 cases now being managed using the new digital case management system. The project is now working on the timeline to extend the service to the Court of Appeal (Civil Division), Administrative Court, the Upper Tribunal Chambers and the Employment Appeal Tribunal.
Civil enforcement
As a result of the decision to extend the reform programme and the subsequent re-ordering of our work, some elements planned for the civil enforcement project are being delayed – most notably, building a new digital process for writs of control.
The work we have already undertaken is being put to good use, including research on the collection of information and the provision of guidance and signposting between the claim request to judgement stages of the process. These are already being incorporated in to the civil money claims online delivery plan.
We will also continue with the discovery phase for warrants of control (including working with users to understand how we can improve the service). Following successful pilots in the North East and North West regions, we are introducing 12 warrant of control support centres across England and Wales to centralise and standardise our service.
These centres will introduce an innovative approach by engaging with debtors early, with the aim of providing support and resolving the warrant as soon as possible, reducing the need for a bailiff to visit the debtor at their home address.
Possession
Due to changes to the programme agreed earlier this year, this project will now start in early 2020. It will improve, automate and streamline the shorthold tenancy possession process. The revised timeline has the potential to better align with any changes that could arise from the government's recent call for evidence and considering the case for a housing court, which are expected to be announced soon.
Civil reform events
Our latest civil reform event was held on 11 March 2019, the videos are below:
Civil reform event 11 March 2019 - Overview of Online Civil Money Claims - Mark Frisby
Civil reform event 11 March 2019 - Overview of Civil Enforcement - Geoff Brierley
Civil reform event 11 March 2019 Q&A
All of our civil reform events are listed on on our reform events programme page.
Other civil jurisdictional information and announcements
Stay up to date and visit our latest GOV.UK news and announcements and our latest civil related Inside HMCTS blogs.